Thanks to Jason in our office for sending me this link, I was made aware of Woopra. Watch the video embedded below.

GBTV #337 | Introducing Woopra from Neal Campbell on Vimeo.
Woopra is a new robust web-tracking & analytics tool. Currently in BETA, it's mainly targeted for small to medium websites. Watching the video above you'll see that it allows real-time stats in a fabulous interface, pushing some extensive data on the users visiting and moving around your site. Woopra features also include real-time chat with your visitors, visitor tagging and activity search. Small e-commerce websites should be lining up to get a version of this.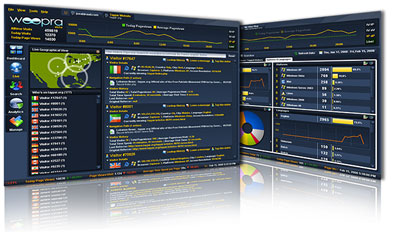 The killer part? Woopra would like to provide their service for FREE. The bad news is that while they figure out how to properly scale it, you need an invite to put it to use. A service like this will obviously spark some privacy issues, but I think that's always a good thing for discussion sake. For those of you begging for more data and visibility into your websites performance, this seems like a winner.
I'll keep you posted (so you should subscribe) on this web analytics tool being available to the masses for sure.