---
Web Design Project: Excel Mechanical
Five's latest web design project is for Excel Mechanical, a Twin Cities plumbing and mechanical services company located in Watertown, MN. Excel came to Five looking to renew their brand, redesign their website and focus on improving content and search engine rankings.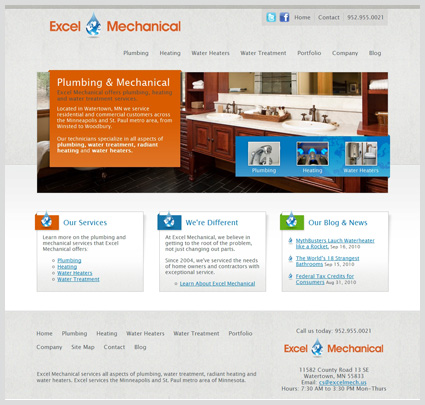 A New Logo Design
Here is the refreshed logo for Excel Mechanical.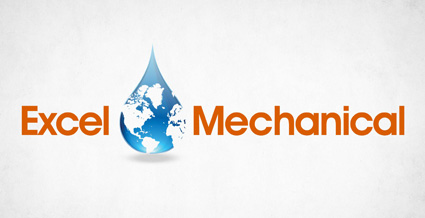 Website Redesign
The website redesign focused on communicating the experience and professionalism that Excel offers to their clients. Their plumbing services are well outlined on the new website and speak to their capabilities and offering for residential and commercial projects.
An addition to the website was providing a project gallery to show their work. Users can see their abilities in a master bathroom remodel or help a commercial contractor see that Excel can handle a large medical facility project.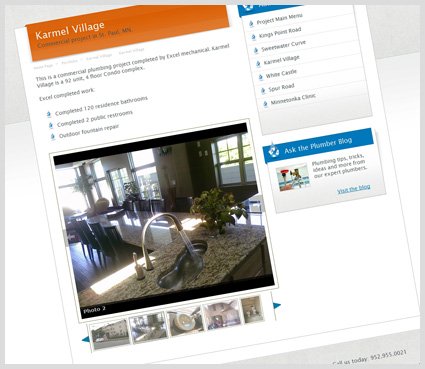 Custom Blog Design
Excel had realized that business blogging and creating content is a great strategy for a small business well before they sought us out. The only issue was that Excel was using a free Blogger site to post content, thus missing out on almost all of the brand and search engine benefits that a blog provides.
Five integrated a WordPress blog into their new web design and then imported their past Blogger posts into the new blog. Excel is already adding great new posts highlighting their product lines and knowledge on the Ask The Plumber blog.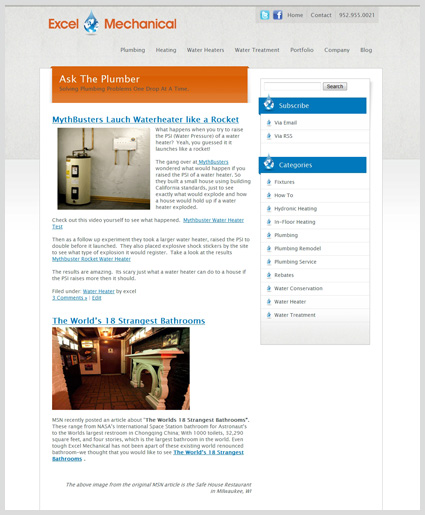 We're pleased with every aspect of this project and have enjoyed that Excel's owner and staff "get" what's needed to succeed online. Lastly, we helped Excel move to a .com domain (from a .us) that makes their marketing a lot easier.
Visit Website: http://www.excelmech.com