A successful project must maintain harmony between project scope, timeline, and cost. If you imagine a triangle that has 3 sides that are relatively equal in length, this is similar to what is needed for a successful project.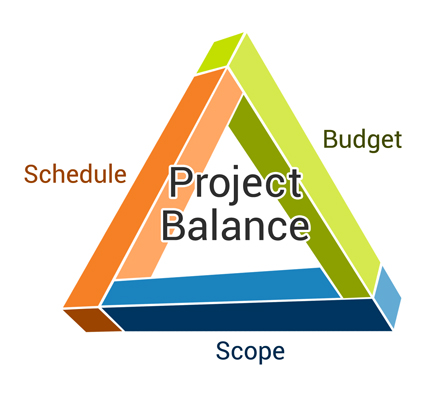 The moment we adjust one side without the other two, we are likely headed for project failure. The triangle (project) cannot exist if you have a very long scope side with short cost and time sides. The moment we lose the connection to one of the project sides, we lose control of our project harmony.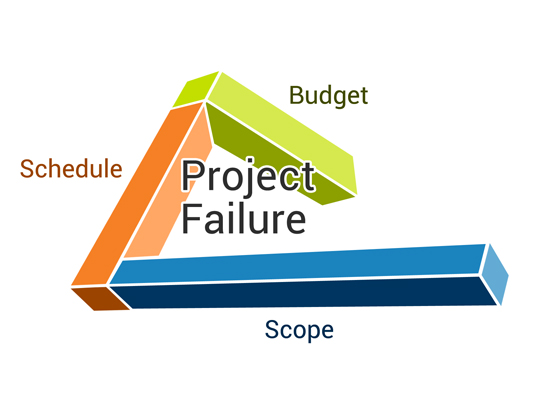 For example, let's say we are customizing your portfolio management but suddenly your new social media initiative requires that you also have an easy way to publish project wins to social media channels. Fantastic idea! This update will add to the scope side of the project, which will require an increase to one or both sides of the triangle to keep our project in harmony.
One side of the project can only be made longer if one or two of the other sides are also made longer, thus keeping the three sides of the project connected. The thought is that you can only have 2 of 3 of these and realize success, but we strive to make all three a reality. As you can see if we simply increase the cost of the project to offset our increasing scope, and we are back to where we need to be.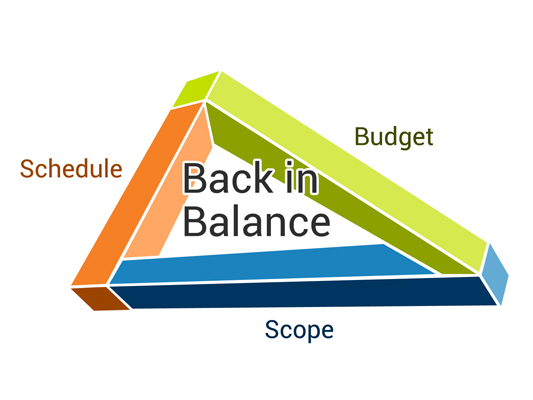 As long as there is an understanding that we are working on a sliding scale of connected parts (a triangle), there's no reason to suggest you cannot get everything you want out of your project.