A Project Life Cycle
Every custom website or web application development project should go through a series of steps, or lifecycle to increase the liklihood of success. There are a series of critical project lifestyle steps that we at Five Technology deem to be critical:
Listen and Learn
System Architecture Map
User Interface
Project Management
Implementation
Testing & Quality Assurance
Go Live!
Managed Service
If any one piece is missing we increase risk of the resulting application not being delivered on time, on budget, and within the required expectations.
A successful project will start with requirements gathering. When done well, it is our job to ask simple questions so that you the client do most of the talking. This is why we call this the Listen & Learn process. This phase allows us to learn about your business and incorporate what we hear into what we design and build for you.
Listen and Learn is the phase of the project where we get to talk big picture ideas and get everything on the table. It's important that we know your business goals even if the current project is only biting off a small part of the end goal.
Now that we have gathered most of the intelligence we'll need, it is time to get to work and design a solution. There will be some back and forth between Five and your team during this phase, as it's very important nothing falls through the cracks in this phase.
Depending on the complexity of the project, you can expect a variety of deliverables in the System Architecture phase.
We'll want to know more about your current processes so we can provide updated process flowcharts, wire frames, admin prototypes, and other reference documents that help us communicate what needs to be constructed.
If there are 3rd party applications that we must integrate with, we'll want to look for available APIs that will allow us to easily pass data back and forth with those systems.
Web applications reside in the cloud once they have been completed so we'll want to put together a plan for host management by answering questions like bandwidth requirements, # of users, processing power, memory needed, how much data storage, up-time requirements, etc.
Since we'll be using a database to store all your critical data, we'll need to map out what that looks like and how the data is related
By addressing all the challenges in this phase, the programming or implementation team will have a much smoother path. Attention to detail in system architecture is how you keep projects on time and on budget.
A great user interface (UI) is more than what the website or web application looks like, it's how it works. Simply put, if the user interface is done well, people will use it. If it's not, users will quickly grow frustrated and find a reason not to.
The primary challenge in user interface design is to keep it simple stupid (KISS) while still providing the functionality needed to get the job done. This can be more difficult than one might think, so being armed with intel from the technical design is critical. As a usability expert, you have to anticipate how the user are going to interact with the system and at any given point provide them with what they might need next. Sounds more like magic than UI!
If the user interface can anticipate the user's next move, eliminate dead ends, bring data to user rather than having to search for it, and automate tedious tasks then it is well on it's way to being a great UI.
The project manager is the glue to the project, and is actively involved in all the project life cycle phases outlined here. A good project manager will:
Communicate expectations, timelines, scope requirements, as well as questions and concerns
Keep the project on budget
Be the bridge between the Five Technology team and your team
Schedule and conduct meetings and phone calls as needed
Communicate daily and weekly status updates as needed
Ensure the design, development, and QA teams stay on schedule
The project manager is the ultimate communicator who's job requires them to keep both parties happy. While this is not an easy job, an effective project manager can be the difference between a fun, successful project and a project that fails.
Much has to happen before the project gets to the developers, but this is where the rubber meets the road. During the implementation phase the technical design and user interface documentation is passed to the programmers who will write the code.
Without getting into too much detail, the developers will focus on three areas during the implementation.
Data structure or the layout of the underlying database that will store all the application data
User interface and design requirements transition from design concept to working prototype
Functionality will provide the brains and the brawn to the website application
If the proceeding project phases were done well and all expectations have been communicated effectively, the implementation phase should flow nicely. By the end of the implementation phase, the web application will have come to life and is ready for interaction.
The time has come to run the application through the quality assurance (QA) department. This phase is cyclical in that QA will find bugs or missing parts and pass them back to the programmers/developers. Once the fix is made, the testing can be conducted again to ensure everything looks and functions as intended.
Testing and QA is a great way to get both teams working on the project. Not only can this help to reduce project costs, but both Five and the client get a chance to interact with the system before it is released to the masses.
The objective of testing and quality assurance is to break the system and a good QA department will take pride in being able to do so. While even the best QA teams cannot head off all potential pit falls down the road, they should be able to get your custom web application to a solid state in 95% of the environments out there.
While going live is always an exciting time, there is more to do than flipping a switch. If fact, Five has a "Go Live List" that contains more that 25 items that require attention, depending on the complexity of the new system.
A subset of items you might find on that list:
DNS administration as well as other domain specific management
Transfer all files, documents, code, classes, server packages, etc. to the live web server
Legacy data import
Final testing and QA to ensure all is functioning as intended
Redirects from legacy system, if applicable
Training
Beta user group testing
Upon going live there will always be a period of time attached to the project for defects, bugs, and updates that were not caught in Testing and QA. While we do our best, there is nothing like putting the system to the test with actual users.
Once the website or web application has gone live, the evolution of this living, breathing, part of your organization has just begun. You have invested a lot of time and money into a system that is as vital as any human resource and managed services is a means to protect this investment.
Technology changes rapidly. What was cutting edge a month ago is old news and has been replaced with something new and better today. You can guarantee these technology updates will affect your website application, so it's best to have a dedicated team of professionals behind you that can assist when problems arise.
As part of your managed services agreement you should focus on 3 primary objectives:
How do we pro-actively manage day-to-day utilities required to operate such as web servers, hosting infrastructure (bandwidth, memory, storage, processing power, etc.) so that we can head off problems before they happen?
What plan is in place for emergency support? The scenarios are endless, but when something breaks the system and requires someone to get in there no matter the day, hour, or minute, the best you can ask for is a qualified team ready to get after it until a remedy is found.
We know we are going to need new features and functionality, so what is the process when we need to improve they application? As business requirements and/or technology changes your application will need to evolve right with it. Ensure you have access to the team that built your app when you need them.
Managed services not only protects the initial investment you made in building the website or custom web application, it is the conduit to keeping everything operational and current with today's requirements.
What Our Customers Are Saying...
My goal is to double revenue from the site in the next 2 years. Now that Five Technology has built me this powerful portal management web application, I am able to streamline the process of publishing content.

Paul Taylor III, SurvivingMold.com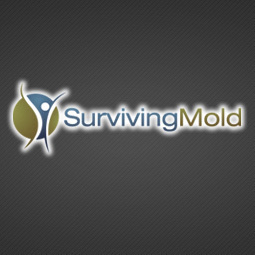 The staff at Five Technology has been wonderful to work with. They are receptive to the needs of the school district and willing to work within our budget. They have gone above and beyond to make sure we are satisfied with the product they are delivering.

Traci Lawman, Delano Public Schools
Wow, the transition to the new system was seamless. Kudos to everyone that worked this out. Thank you very much!

Vicki Adney, Reck Agri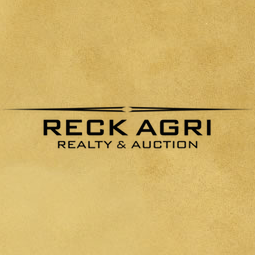 We have had many comments from our community on the ease of use of navigation and they really have enjoyed the new look and layout. Our staff certainly has benefited as we have used the website more and more as a communication device to our school patrons. I look forward to taking full advantage of the student section for our classes, hopefully next year.

Paul Ludwig, Delano Public Schools