Improve Efficiency
Streamline and consolidate your business operations with custom web-based solutions.
Chances are technology can provide you with opportunity to improve business efficiency. Do more with less by partnering with Five Technology to design and build a custom web application, ERP, or CRM that will bring your business to the next level.
If you are using Excel or Google Docs to manage your business processes, you have an opportunity to improve efficiency. If you holding onto a network based CRM or ERP system that cannot be accessed from anywhere with any device, you have a huge opportunity to improve business efficiency.
Centralized database for easy access to data for any and all needs. On demand reports, export data to external systems, export data to excel files, quick search for incidents, etc. Ties somewhat into standardization below as well.
Building intelligence into the system. Human interaction with the system will be a constant, so we want to do as much as we can to assist the person(s) operating the system to make the most informed decisions. We'll be able to use the solution to walk your team through your desired process. Estimate is created, PO and WO generated from estimate, shipping logs into system using PO to check against packing slip, etc..
Overall usability of the application. We'll be able to improve the user experience by making it as easy as possible for the non-technical user. Things such as touch UI, isolated screens based on your objective, inline loading of data and corollary windows, etc. will help to make improvements here.
Instant Access from anywhere, at any time, with any device. We'll utilize the latest in mobile technology to make interaction with the application as adaptable as possible. There are areas of the process that might not be ready for this today, but we'll want to lay the ground work so that when the accessibility is needed, it is available.
Ability to Scale. Most applications will start simple in an attempt to address a certain objective. As the system is used more and more, there are opportunities to integrate related functions. A web application offers to ability to scale and meet these new requirements when you need them. I.e. when eCommerce is needed, the default mark-ups for each product are already customized for the authenticated customer.
Standardized/Streamlined Process. Opportunity for your business to standardize all departments on consistent process. With paper and or excel documents you can do this to a point, but in the end the process is very connected to the human doing the job, with very little opportunity for restraints.
If any of these conditions strike a cord with you, let's talk today about a custom web application for your business.
With opportunity comes adversity. A lot of hard work has gone into where your business is today, and at times it may feel like the engine is purring. However, there are times where a step backward to take two steps forward is worth the effort.
There will be bumps in the road.
Change is difficult. Successful businesses don't get to where there are because they are inefficient. Sometimes change involves taking a small step back so that you can take a larger step forward. Learning new things can sometimes be tedious.
Complex processes are involved. The more complex the process, the more difficult it becomes to streamline it.
Software integration. Automation of steps later in the process may require upgrades in the accounting software. We will also be dependent upon the software packages we are working with and required to play by their rules.
Communication. It is important that the Five Technology communicates well with your team so that we can understand your business and address the critical pain points. It is just as important that the line of communication is open the other direction as it can be difficult to navigate waters we do not understand as well as you.
It's a long journey. Technology provides us the opportunity to optimize our business and make our team more efficient. There are no magic wands involved as it will take time and is a long road ahead. With technology constantly evolving it can be said the journey never really ends if we are to keep up.
Be prepared for a few challenges, but this is a drop of the hat compared to growth that is hindered due to inefficiency.
What Our Customers Are Saying...
My goal is to double revenue from the site in the next 2 years. Now that Five Technology has built me this powerful portal management web application, I am able to streamline the process of publishing content.

Paul Taylor III, SurvivingMold.com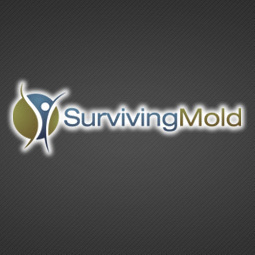 The staff at Five Technology has been wonderful to work with. They are receptive to the needs of the school district and willing to work within our budget. They have gone above and beyond to make sure we are satisfied with the product they are delivering.

Traci Lawman, Delano Public Schools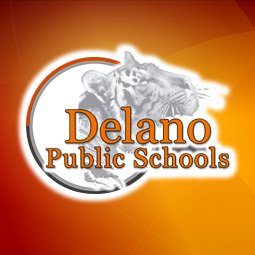 Wow, the transition to the new system was seamless. Kudos to everyone that worked this out. Thank you very much!

Vicki Adney, Reck Agri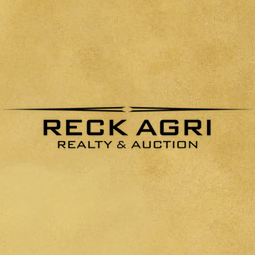 We have had many comments from our community on the ease of use of navigation and they really have enjoyed the new look and layout. Our staff certainly has benefited as we have used the website more and more as a communication device to our school patrons. I look forward to taking full advantage of the student section for our classes, hopefully next year.

Paul Ludwig, Delano Public Schools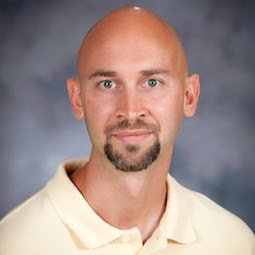 I've always tried to keep a close eye on current technology and how it can help grow my Linen and Equipment Rental company. As a niche industry, I have yet to see software designed specifically for the needs of my business, until now.

Craig Myatt - Owner / Operator, Seaside Linen & Rental Company