---
3 Tips to Search Engine & User Friendly Content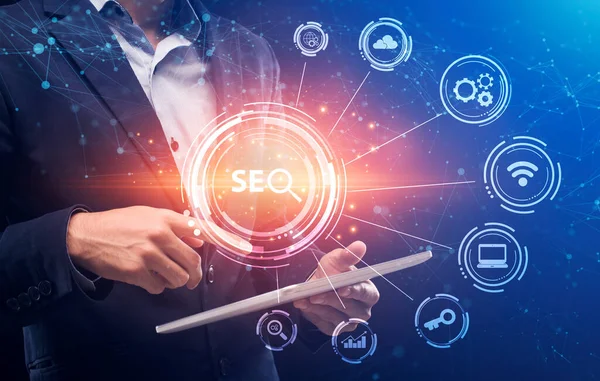 It shouldn't be news to you that you need to write web content that engages and informs your website user / visitor first and foremost and attracts the love of the search engines second. It can be very easy to accomplish both user friendly content and search engine friendly content when you consider that visitors to your website these days are more like the search engines than ever.
Be basic and straight forward: Users appreciate less marketing jargon and more answers on today's Internet.

Use a good mix of your main keyword term, but also mix in related or secondary keyword terms. Try to use both the industry or professional terms (if applicable) but also consider how the general public might understand your product or service.

Apply these basic elements to your page header, beginning paragraph, supporting information or bullet points.
Here is an example of what I might write for a steakhouse in downtown Minneapolis. Let's consider that their downtown location and the fact that they are a premier steakhouse are the big keyword factors.
Award Winning Downtown Minneapolis Steakhouse
Intro paragraph
:
Peter's Steak Palace is a downtown Minneapolis steakhouse and offers the best steak and food for your Minneapolis dining experience. With prime rib, filet mignon, porterhouse and our famous Pete Cut Steak, you can enjoy our award winning restaurant atmosphere and menu of steaks, salads and more.
Visit Our Minneapolis Restaurant
View our steak and menu items (list items)
Make reservations online or call
View our dress code and other helpful info
View a map of our downtown location
_
As you can see from above I would also recommend finding a way to present your top keyword terms in anchor text to supporting pages. The "downtown Minneapolis steakhouse" link can go to the "about page" and the other link to the menu page. With a bit more content, a photo or two correctly tagged and page meta data completed, you have a very well optimized page for the search engines that also helps the user (the main goal!). Mix in a few links pointing to the site and you've got a good SEO process starting to work.
Take a look at your content, is it basic enough? Does it clearly address what you do or offer? Where? How? If not, you would benefit from giving it a tweak or two that will benefit both your website visitors and search engines.