---
Five Delivers A New Web Design For A Minnesota Trucking Company
Five is pleased to announce the release of GW Transportation's new web design.  GW Transportation is a national logistics and trucking company located here in Minnesota.  GW provides a complete logistics and freight service including truckload freight (TL), less than truckload freight (LTL) and specialty trucking.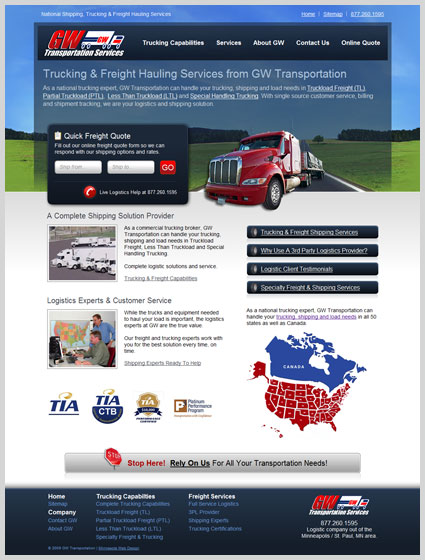 GW Transportation sought out Five's web design services to upgrade their website's design, content and usability.  A strong focus was placed on building a search engine friendly website that would allow GW to earn more trust and traffic from the search engines.  In addition to the website redesign, Five will also be conducting ongoing search engine optimization (SEO) for GWtransporation.com.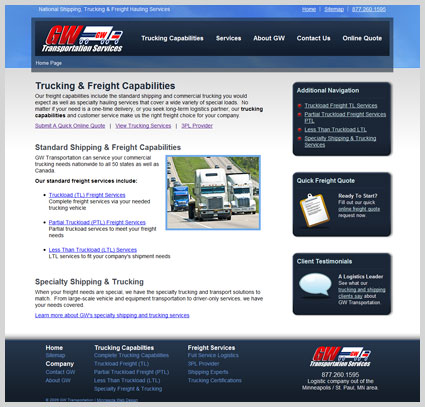 The website also features an online quoting form to get potential customers up and running fast with GW.
Five is excited to get GW Transportation to a new level and we're looking forward to helping develop more business for this outstanding trucking company.