---
MIMA Summit 2010 Recap
I had the great opportunity to attend and speak at the Minnesota Interactive Marketing Association Summit over the past 2 days in Minneapolis. The event featured Gary Vaynerchuk and Baratunde Thurston as keynotes and a couple dozen other great marketing and Internet minds from the Twin Cities and beyond.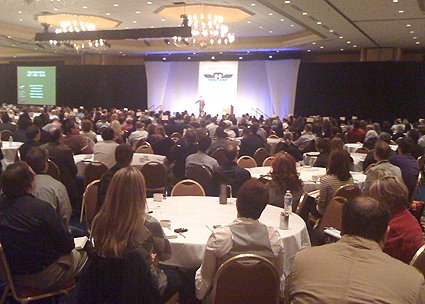 The event was rock solid and I enjoyed sessions on web analytics, content strategy, online community building, mobile and more. I didn't poll the hundreds in attendance, but heard many comments on the quality of this years event. Outside of the sessions, time spent with other presenters Jeff Sauer, Aaron Landry, Chris Silver Smith and Nathan Eide made for great discussions and fun.
Small Business SEO
The MIMA Summit seems to carry a bigger agency type feel for the programs and attendees, but a few sessions catered to the small business. I spoke on Small Business SEO On A Shoestring and had a great time presenting and fielding questions.
A big thanks to the MIMA board for inviting me to present and all of the volunteers that made the 2010 event so great.
BTW – My first preso slide contains my ALL TIME favorite shoes as a kid, '89 Air Jordans.