---
Web Design Project: Scott Breuer Homes
The newly redesigned and remodeled Scott Breuer Homes website is now LIVE. Scott Breuer Homes is a custom home builder in the Twin Cities area of Minnesota.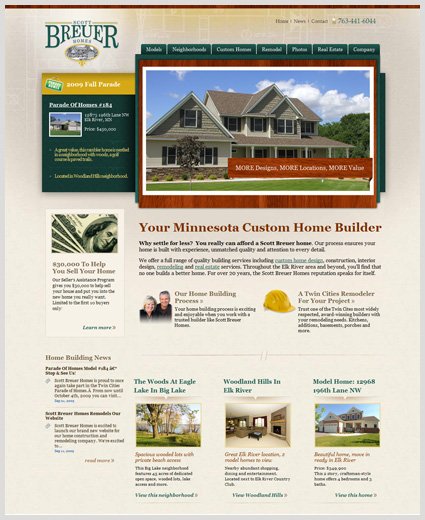 Scott Breuer Homes has an outstanding reputation and track record with over 30 awards in their 20 year construction history. In addition to custom home building, they offer home remodeling and real estate services to meet homeowner's needs.
Currently Scott Breuer Homes has a model home featured in the Fall Parade of Homes, model #184.
This web design project included:
Custom web design
Built on our CMS for content management
Model home & neighborhood features with photos, maps, social tools PDFs & more
Photo galleries
News & blog feature with custom WordPress blog design
Increased usability & flexibility for future additions
Search engine optimization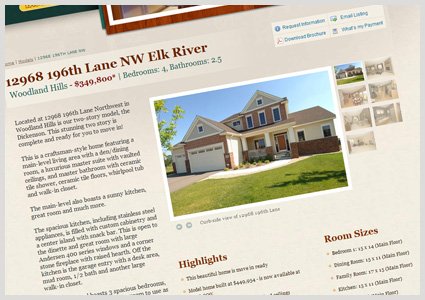 We're excited about the final web design outcome, which has already been featured on CSSmania. Five Technology is looking forward to continuing to build on the Scott Breuer Homes success and reputation.
Visit website: http://www.scottbreuerhomes.com