---
Web Design Project: Whole Cottonseed for Cotton Incorporated
Our latest web design project was built to communicate the benefits of whole cottonseed for dairy cows.  The project was a microsite for Cotton Incorporated and involved working with the great team at Harvest PR.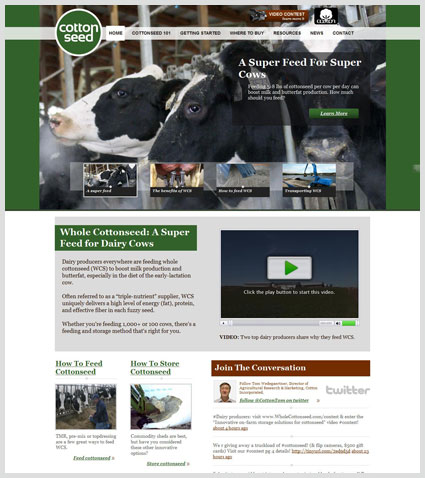 A Website With A Message
The fun part about a microsite is the focused message. Cotton Incorporated needed to reach dairy farmers with the benefits of feeding whole cottonseed to their herds in new ways online.  The website is filled with valuable information on WCS facts, feeding, storage, pricing and more.
We built a custom WordPress blog as whole cottonseed news delivery feature that allows for the posting of news, press releases and video updates.
The website also features information on WCS dealers so that dairy farmers can locate where to get pricing information and buy product.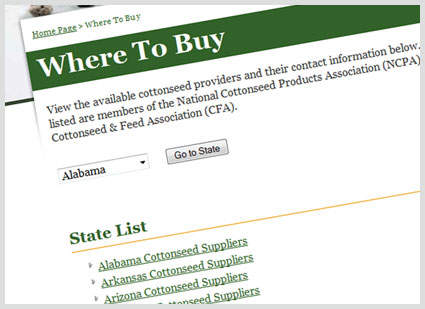 Components Of The Web Design Project
For a microsite, we still packed in a bunch of great features into this project.
Web design
Custom jQuery JavaScript slideshow
Content management with the SMC
Custom WordPress blog/news feature
Video player
Integrated Twitter feed
Custom contest entry forms
Dealer locator
Media and resources
Email marketing opt-in
We're looking forward to further work with Harvest PR and Cotton Incorporated to achieve macro results.
Visit the website: http://www.wholecottonseed.com/