---
3 Reasons to Start A Business Blog For Your Small Business
If you are considering adding a blog to your small business website here are 3 reasons to start a blog today. Business blogging is a growing strategy of many small businesses for a number of reasons, but here are three with visuals I built to accompany them (I'm a visual guy).
Start a Business Blog Reason #1 – Build Content
Many small business websites consist of basic page structure. You'll find many a four or five page site covering information about the company, the services, the products and how to contact or visit their location. By adding a blog and posting just once a week, you'll have 52 more pages of content (each post becomes it's own page). That additional content will be search engine friendly, contain keywords and industry terms and valuable information to clients and potential customers. Just one year of blogging can grow your site's content by 1,000%!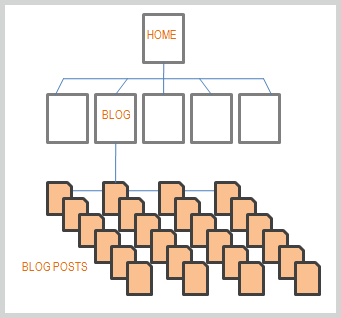 Start A Business Blog Reason #2 – Provide Answers & Examples
A business blog is an excellent opportunity to get more specific with your experience, product or service. Posting on details, processes and possibilities in depth often answer visitors questions and build trust. You can also post on examples of how your service works or benefits a client and recap examples of this success or use. This can increase even further when readers of your blog ask questions in the post comments and you respond.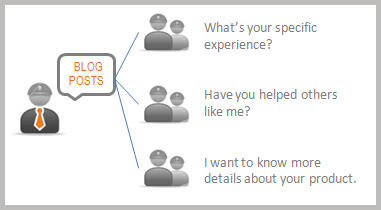 Start A Business Blog Reason #3 – Link Building
Link building is the most difficult part of search engine optimization, but many will argue it holds the most weight. Links are like human referrals, just online. Websites or blogs that link to you are saying you are a trusted source for this information, service or product. Blog posts with tips, in-depth information, industry news and examples become great resources and other bloggers and websites love to link to great resources. It's tough to get someone to link to your company overview page, but a good blog post can attract many links.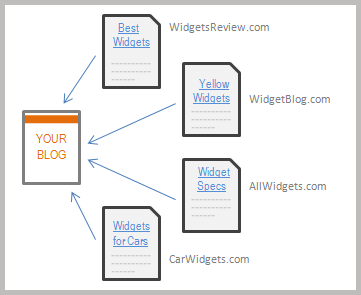 There you have my three reasons. If you are in the Minneapolis area and are interested or just starting in blogging, there is a local business blogger meetup on April 28th. I'll be there.