---
5 Internet Marketing New Years Resolutions
Now that you've recovered from your New Years Eve hangover and caught up on some sleep from the busy holiday season, it's time to start thinking about your Internet marketing strategy for 2014.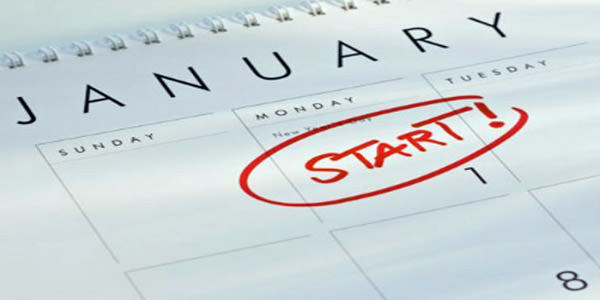 Here are five New Year's resolutions you should take to improve your Internet marketing strategy for 2014:
1. Use social media marketing more.
Social media marketing is becoming a big part of businesses' Internet marketing strategy. It will be a major component in online success in 2014. Businesses should have an established presence in the social outlets that relate to them, but for the most part everyone should have a Facebook, Twitter, LinkedIn, and most importantly a Google+ account.
Google+ is still an up and coming social network, but it has massive value for search engine marketing. Google owns it, Google is pushing for people to use it, so you better believe that it will be a factor in your search engine ranking. If you haven't already, go and set up a Google+ page for your business, or contact us and we can help.
Depending on your business and marketing strategy, Pinterest and YouTube may be good tools to add to your social media arsenal. Pinterest is great for image based content, but also for increasing your organic search results. Youtube, also owned by Google, is a great tool for video based marketing content. It can be as simple as a 1 minute product review, or a 3 minute overview of your company.
Social media power houses like Facebook and Twitter, and now even Pinterest have really enhanced their analytics tools used to track your progress and success. Use these tools to your advantage, and don't forget about the variety of other tools out on the web that can increase your social media marketing success.
Whatever social media tools you choose, set them up and use them daily.
2. Enhance your visual marketing.
Visual content is key in creating attractive content and increasing engagement. "Marketers who are embracing visual content are seeing huge returns in terms of, well, more readers, leads, and customers. Oh, also revenue. Not a bad setup." (HubSpot) It's important to have visual content in your website, blog posts, and especially social media posts.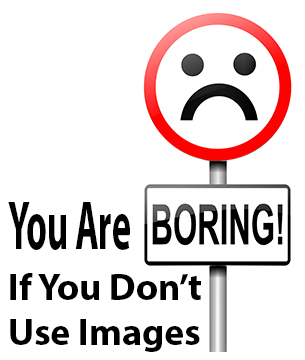 90% of information transmitted to the brain is visual, and visuals are processed 60,000X faster in the brain than text. Visual content drives engagement. In fact, just one month after the introduction of Facebook timeline for brands, visual content — photos and videos — saw a 65% increase in engagement. For more stats on how visual content can enhance your overall marketing strategy check out HubSpot's blog post 19 Reasons You Should Include Visual Content in Your Marketing.
Images and videos will drive user engagement and  increase your overall reach because users are more likely to share these visual based posts. Begin to use visual based content this year, it might be a bit of a transition for you but you can do it. Checkout your competitors websites, blogs, and social media outlets for inspiration and you can always reach out to us for more help.
Visual content is crucial to having success in social media marketing, blogs, and landing pages; but visuals are also important in the overall design of your website. If you haven't done a website redesign in the last 2 to 5 years it is probably time to start thinking about it.
Website design standards have progressed so much even in the last 2 years that if you don't keep your website design up to date you will fall behind in the search rankings and to your competitors.
A custom website design can put you ahead of the competition and really enhance the value of your brand and its presence online.
3. Tell a story.
Your content should tell a story about your brand. The Internet is cluttered with tons of boring information. Draw your readers in by telling a story.
You don't have to have a fun and whacky company to tell a story about your brand. It can be as simple as how a manufacturer produced a new part for a forklift that would make it lift things faster. Anything, that is going to draw your readers in and leave them wanting to learn more about what you do and who you are.
How many times have you read this, "We are company ABC, and we specialize in XYZ and 123. We are professional, productive, and better than the rest. We've worked with businesses from retail to industrial, we can do it all. Contact us for more information regarding our services." How boring!
Tell a story that makes your brand special.
4. Go organic
Go organic. Not with your diet, but with your Internet marketing strategy. Turn your efforts towards organic search marketing with your blog and social media outlets. Use these platforms to drive readers to your website and landing pages.
Be sure to provide links to your website and content specific landing pages in your social media updates and blog posts. Getting links out on the web is a great way to increase organic traffic, especially with social media sites like Pinterest. Every link to your blog or website on Pinterest is a +1 in your organic search marketing strategy.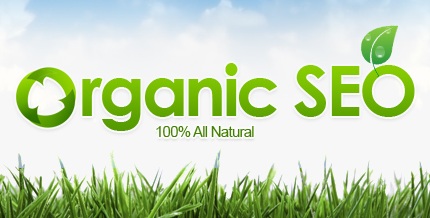 To make these organic Internet marketing tactics even more effective, you might consider tacking on some paid search efforts. You can pay Google, Facebook, Twitter and more to promote your posts. This can help increase your overall reach and hopefully attract more followers and visits to your website.
5. Focus on your content.
This one relates to everything we've talked about, but definitely deserves its own Internet marketing New Years Resolution. Focus on your content. You can't just sit down every day and wing it. You need to have some sort of plan on how you are going to tackle content.
A content strategy can help do this because it lays out all of your content channels (website, blog, and social media platforms). Then it breaks down what type of content is going to go through each channel, the frequency of new content, keywords your content will include, length of content, etc…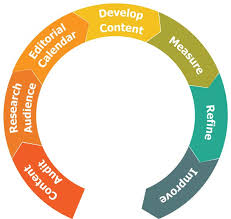 Creating a content strategy is a process, but we are here to help. Contact us to learn more. It might take some time to create, but it will do wonders for your content marketing strategy and overall Internet marketing strategy.
If you resolve to do those five things in 2014 and you actually follow through with them, your Internet marketing strategy will be in a way better place by the end of the year. Hopefully you will see the value in doing these things and see how it can increase your overall revenue and customer loyalty.
As always, feel free to reach out to us with any questions. As your technology partner we are here to help.