---
5 Things Your Business Needs to Do on Facebook
An article written by the Editor in Chief of Personal Branding Blog and the CEO of buzz2bucks, Maria Elena Duron, "5 Things You Need to Know to Get ROI from Your Facebook Ads" provides a helpful guide in order to for you to have better social media marketing for your business, and ultimately receive a return on your investment. Perhaps being in a small business you've considered using Facebook Ads to better market your company online. Duron agrees that this is the most effective Internet marketing avenue for businesses to use because Facebook has over a billion users worldwide, which is a pretty significant audience size to get in front of. She also believes that Facebook ads are some of the most effective ways businesses can market to customers. Duron provides five reasons why Facebook ads are a good thing for your business, and what you should know to make these ads work for you.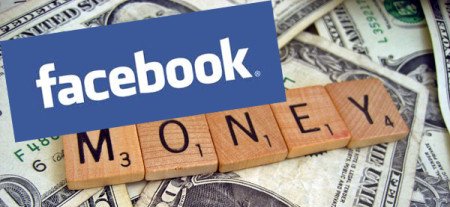 Content is key. Duron emphasizes the importance that the purpose of an advertisement is to amplify what you're selling to customers. What makes an ad successful is the content behind it. Therefore, take the time to thoroughly craft your content and make it incredible and memorable. Be engaging to customers, whether the ad is on social media, emails, landing page, website, etc.
Build an email list. With an email list, you already have a tested database of customers that are familiar with your business, and who can also spread word of mouth marketing to their friends about your company. With ads carried out on Facebook, you can also use these ads to target people who already familiarize with your company so your conversion rates increase, and the reach of your ads.
Run Contests. To spark interest and excitement from potential or current customers, contests and other incentives may be a helpful way to get people involved with your company. For instance, Duron gives an example of a catering business posting an ad offering an exotic recipes ebook in return for doing business with them.
Monitor other marketing channels. Through your Facebook ads, audiences will get a chance to be led to your other marketing platforms (email, website, blogs, landing pages, etc.). Duron tells us to focus on the "after" — what you would like the audience to do after they've seen the ad. Make sure your other Internet marketing channels are easily accessible and continue to be just as appealing as your Facebook ad.
Stay on top of changes and improvements to Facebook. As an online marketer, it's essential to stay on top of the changes of Facebook's website improvements in order to make your own Facebook ads effective. Duron suggests that taking time out of the day to consider how to improve your Facebook ad campaign will go a long way in your overall success.
Using paid advertisements on Facebook is a great way to supplement your organic marketing efforts. However, ads should not be your online content on Facebook. Use this powerful social media channel to drive your followers to your blog, website, and other online marketing channels. The majority of your social media content should be posts about your brand, industry, clients, etc. Mix in some light hearted, non-promotional posts in there as well, and use most of these posts as links to landing pages on your website or specific blog posts.