---
5 Tips to Coordinate Your Social Media & SEO Marketing Strategies
The ever expanding role of social media in search engine marketing has changed the game for search engine optimization (SEO). These things used to be completely different marketing strategies, but we have seen more and more how they need to work together in order to achieve online success.
Businesses must begin incorporating social media marketing into their SEO strategies and vice versa. It is more important now than ever before to do this. According to Heidi Kramer's blog post 5 Ways to Align Your SEO & Social Media Marketing Strategies,
Search engine optimization (SEO) and social media marketing became more closely integrated than ever in 2013, and if the past is any indication, having correlating strategy for the two will become a must for your business in the future.
She outlined 5 ways of thinking that will help you better align your social media and SEO marketing strategies that if followed should benefit your overall Internet marketing plan. Here's a brief summary of a few of these ways of thinking, but check out Heidi's blog all five.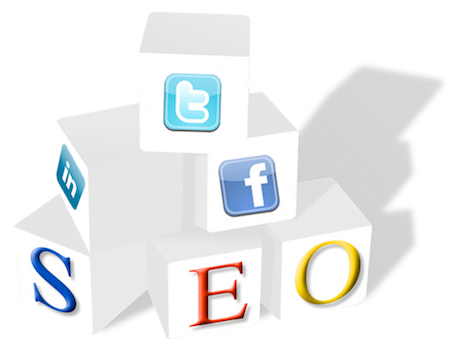 1.) Be Present:  You need to be on social media. Facebook and Twitter are not just for bored college students anymore. They are real viable platforms to market your business on the web. They allow you to create an identity for your brand and engage with your customer base on a more personal level.
Social media marketing takes time and resources to setup and manage. As your technology partner, we are here to help. We can help you setup and design a professional social media profiles, just give us a call.
2.) Social Links Across all Platforms:  Include links back to your website on your social media profiles. This helps customers find your website and it also helps search engines like Google know what your business owns on the web. Providing links to your website's in social media posts will also benefit your Internet marketing strategy.
A side note that Heidi did not mention, but here at Five we feel it is necessary:  be sure to include links to your social media outlets on your website as well. This will help customers who already know you, or ones that stumble across your website connect with you on social media.
3.) Google Analytics:  Use the tools that Google provides to better your Internet marketing strategy. You can link your website and social media outlets to Google Analytics to track visits, bounce rates, and more. This will help you determine your demographics, see what content is being read, and see how your social media outlets are benefiting your website's success.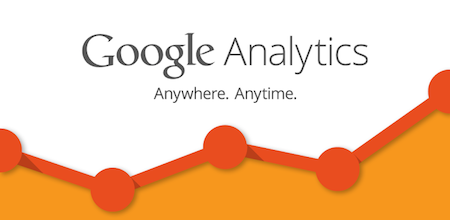 We can help you integrate Google Analytics into your website. Just let us know how we can help.
Follow these steps and check out all 5 Ways to Align Your SEO and Social Media Strategies to benefit your overall Internet marketing strategy for 2014. It will be important to establish your business on social media and coordinate those outlets with your website's search engine marketing strategy.
It would also be beneficial to create a content strategy to better coordinate your website and social media. Contact us to learn more.