---
Add Online Scheduling to Your Website
Five Technology was approached by Hansen, Dordell, Bradt, Odlaug & Bradt (HDBOB) Law Office to create an online calendar based appointment scheduling application.  There were several requirements to this project.
Online Calendar to display available time slots
Form that needed to be filled out at the time of scheduling
Email notifications to all parties of scheduled appointment
Privacy of all parties for a scheduled appointment
Ability to display the calendar in Outlook
HDBOB already had their site built on Five Technology's own Site Management Console (SMC) content management system.  The SMCs ability to incorporate custom programming made it possible to integrate this web application into their existing site.  In addition to custom programming in the SMC, Five utilized Google Calendar APIs to pass and store event information in a way that could easily be viewed by internal staff.
Users select an available appointment slot from the online calendar, fill out a form and submit to schedule an appointment.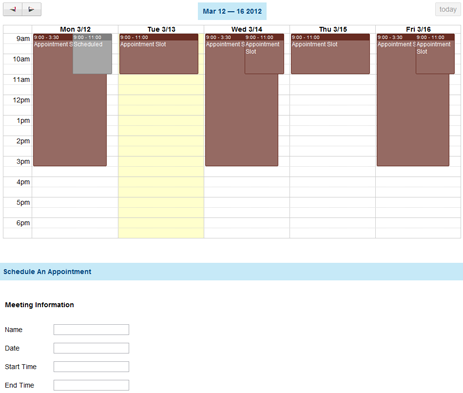 The calendar is updated and the time slot is now shown as "Scheduled."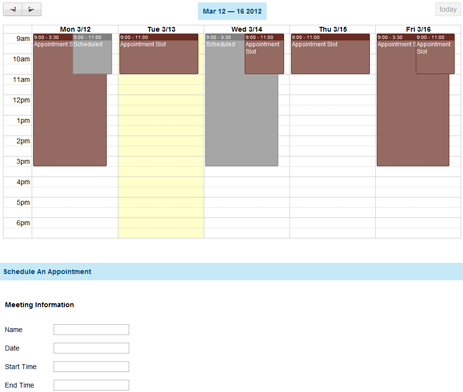 The actual detail of the calendar and events can be viewed from Google Calendar.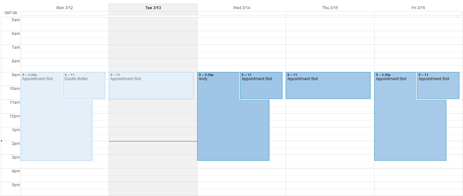 Of, you can subscribe to the calendar and view it next to your Outlook calendar.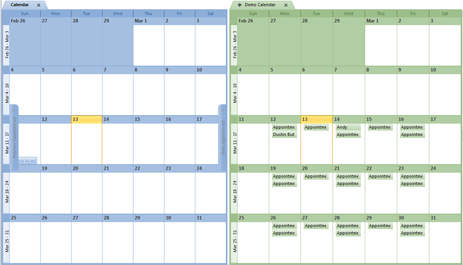 The potential of this solution is vast.  I can be used to offer your web visitors online scheduling, setup public event calendars, publish internal calendars, and much more.
Visit our website to see a working demo.
Contact Five today to discuss how and online scheduling and calendar solution can enhance your website.