---
Boost Sales With 7 Social Media Steps
When social media first hit the scene back in the early 2000s, no one would've guessed the power and heavy influence it would have in the advertising and marketing world. Today, social media marketing is absolutely vital to businesses as a way to reach out to customers. It's a powerful and effective way to grow your brand awareness and your profits. If you haven't put your business on social media sites yet, we would strongly recommend you do so.  Grant Cardone, column writer for Entreprenuer.com, a website for sharing the latest trends in business, shares seven things that will help you to build a presence and a following on the social media platforms (e.g. Facebook, Twitter, Google+, etc.).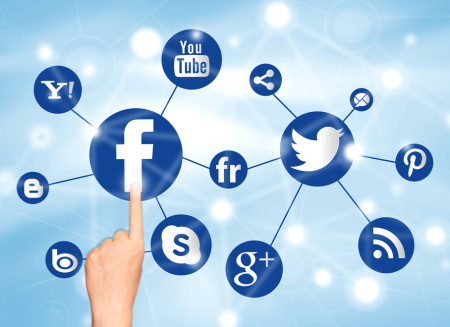 Take the Leap!
The most obvious, yet important thing to do is start, and start soon. You don't need to know anything to do this. Create an account and commit to posting content. That's all! Nothing is going to happen if you don't start. Billions of individuals are using social media worldwide — further proof that it's not complicated.
Post Often and Keep Posting
The only way you are going to get attention is through posting content, and frequently. This is important for engaging with your audience and to keep them reading and commenting on your posts. However, don't overwhelm your audience with too many posts and to make a reverse effect where they start to unfollow you. Make sure your posts are relevant, and interesting to your audience so that they're wanting more from you.
Be the Expert in Your Space
Furthermore, post content that makes you the expert in your field. Think in terms of providing information based on what you know and the service your business or products offer. Offer tips and insights such as how to, how not to, what to avoid, how to find the best, what makes the best, etc. People will read your content and develop trust with your company.
Planet Earth is Your Target
Unlike traditional marketing, social media allows you to pitch to the world. In the beginning, you want attention from anyone. Understand from the start that anyone worldwide can see your content and be inspired to take some sort of action.
Create Varying Content
Use various forms of content such as images, quotes, videos, articles, and blogs. Content sharing is the easiest and the one that may get you more followers faster. By sharing the content of another expert and giving them credit, you will pick up followers from those that follow them.
80/20 Rule
Eighty percent of your content on social media sites should be informational, not promotional. In the beginning, you may even shift that to 95/5 (where 95% is informational). No one is going to come to you because you posted something promotional because no one is even following you. You have to get an audience that wants to read your content. As you grow followers, you can increase promotions.
Don't Delegate
No matter how hectic your schedule may be, you must take ownership of your social media presence. Don't fall behind on your updates, it shows you aren't becoming engaged with your audience. If you don't keep updated with your social media presence, your competition is.
If you have more questions about your company's engagement with social media, let's chat and we'll help you with all things Internet marketing.
Read the full article by Grant Cardone.