---
Cheap Hosting Is Killing Small Business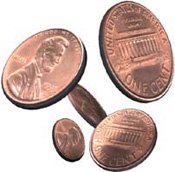 I'll just qualify post this as a bit of a rant right off the bat. Cheap hosting is killing small businesses by tricking them into thinking that their $5 or $10 is such a good deal, they don't need to do anything else online. I have had meetings with numerous small businesses that basically brag on how cheap their hosting is. However, not one of them brags about how much business, leads or sales their website is bringing in. Do you see the correlation?
Hosting a website, at least the disk space and bandwidth is becoming almost free from many large providers. But only hosting your website will get you few results in today's Internet marketplace. With millions of new pages hitting the web every day, you need additional Internet marketing services, tools and strategies to stand out online.
Here are just some of the additional website marketing services you should be looking into adding to your monthly fees of having a website:
SEO – Organic search engine optimization can move you up the search ranks and produce traffic
PPC – Pay-per-click advertising allows you to target terms, specific areas and even track it's performance
Email Marketing – Using permission based email marketing to stay in front of your customers is a must due to it's cost effectiveness and ability to be tracked. It takes just pennies!
Analytics – Your website can report to you just about everything going on with it. Data is king, leverage it!
Business Blogging – Roll out new content, increase SEO, establish expertise, connect with customers and build a following.
Here at Five, we will never have a $10 monthly hosting fee or anywhere near that. We offer a monthly managed service that combines web hosting with a content management tool, web analytics (stats), support and basic SEO. From there we have further marketing services to customize what is best for our clients. It's not our interest in hosting 10,000 websites that move little business, we're into quality websites that make a difference to their owners.
Thanks for allowing me to rant.