---
Custom eCommerce & Gift Registry for a Minneapolis Retailer
We recently designed and implemented a custom eCommerce website for a Minneapolis retailer, that included a custom gift registry.
Baby on Grand is a retail store with a location in Hopkins, Minnesota as well as off Grand Avenue in St Paul, Minnesota. They sell baby supplies like car seats, cribs, and strollers out of their store. Recently, they wanted to expand their online store in an effort to compete with the big box retailers.
The team at Baby on Grand partnered with us to design and build a custom eCommerce site that would make all their inventory available online.
The main goals of this project were to bring Baby on Grand into the modern web by creating a custom website design. This would modernize its look and represent its brand. We also wanted to make the baby products easily available to purchase online. So, we developed a custom eCommerce solution and integrated it into the site. Baby on Grand also wanted a convenient way for new moms to register for gifts online, so we developed a custom solution for this too.
The first step was to enhance the Baby on Grand website design. This was an interesting project, because the owner of the business actually did all of the graphic design work for the custom website.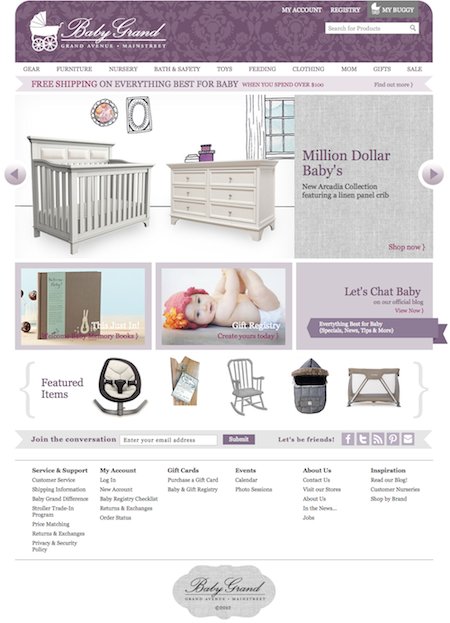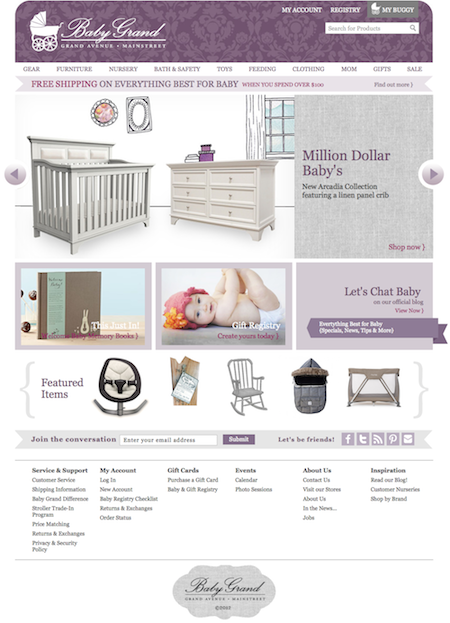 Once we got the design files from the client we sliced them into CSS and HTML format so that we could build it out using our CMS. From there, we could begin the development phase of the project.
The custom website development that went into this site, is really what made it a great website. We implemented eCommerce and gift registry functionality. This allowed customers to easily and securely purchase products online and provided expecting moms a convenient way to register for gifts.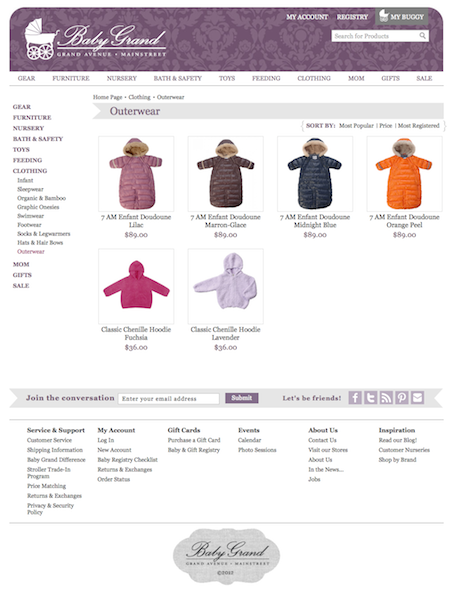 We developed and implemented an eCommerce system that provided an easy way for Baby on Grand to add and manage products via its website. They can easily add product images, sale prices, related products, shipping information, and more.
We also developed a gift registry and implemented it into the site. This allows expecting moms to create an online account and conveniently add items to her registry that she is interested in.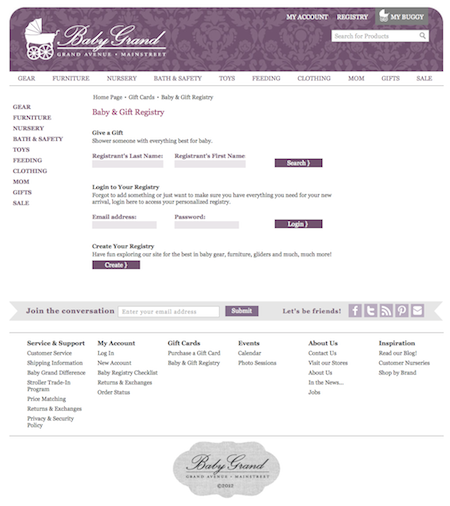 Her friends and family can then access that list just by typing in her first and last name to buy her gift that they know she wants and needs. The list is then updated so people aren't buying duplicate items for her, and she knows what has been bought, and what has not been purchased yet.
Customers can easily browse for products by category and type. They can also view more details about each product, including photos, descriptions, related products, etc. From the product details page, customers can choose to add the product to their cart or gift registry.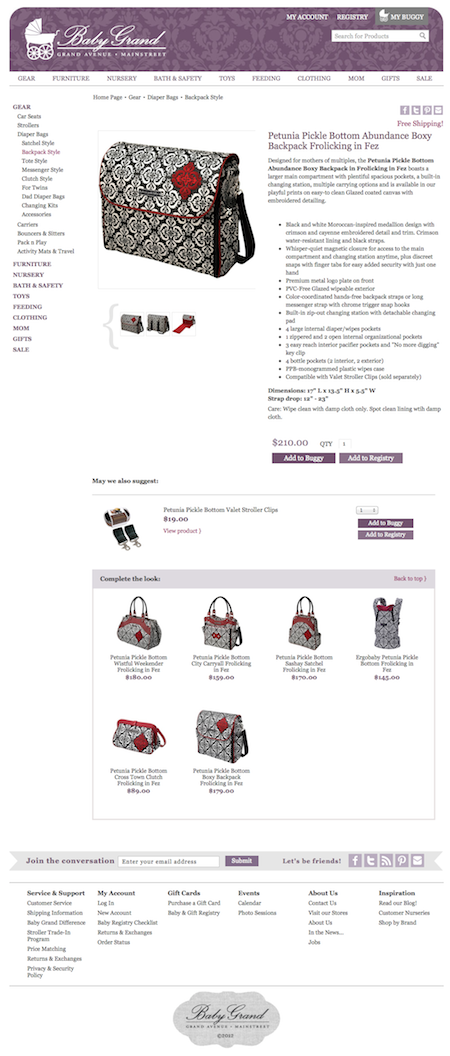 This custom eCommerce site has brought Baby on Grand into the modern world of online shopping. It provides an easy way for expecting moms to build a gift registry from the comfort of their own home, and a secure way for friends and family to buy gifts they know she is going to love.
Down the road, Baby on Grand is interested in doing some Internet marketing to boost their search engine rankings for specific products. Overall, this was a great addition to our web design portfolio.