---
Custom Email Designs Make All The Difference
Make an impact with your email marketing by delivering your content in a custom email design. Your business needs to leverage all of the benefits of email marketing and design is one of those.  Five's email marketing services offer custom designs, to match your website and branding along with many other features.
Here are two examples of Five Technology clients using custom email designs in their email marketing efforts:
1. Mental Health Association of Minnesota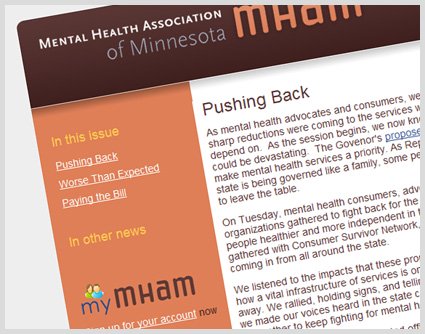 This non-profit utilizes our email platform for their organizations newsletter as well as special communications to their clients. Our tool allows for multiple custom designs and layouts in one account, you just pick the one you want to use.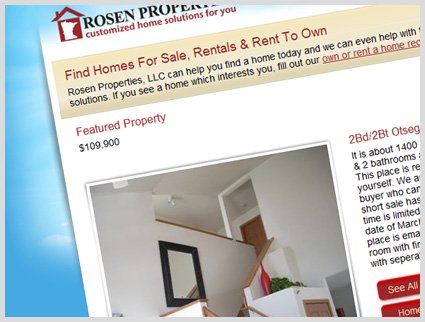 This real estate services firm utilizes custom email delivery to market their properties and communicate with real estate investors.  Rosen switched from Constant Contact to Five's email offering to gain a custom design and stronger reporting features of their campaign's performance.
Step Up Your Email Efforts
You can join the ranks of these two, just ask us how.  Our email marketing services are truly a level above many others with a  feature rich offering, backed by our customer service.