---
Does Your Website Have What It Takes?
If you already have an existing website, or plan to develop one in the future, it's very important to understand the characteristics that can either make or break the effectiveness of your online investment. An unattractive or poorly built website will do more to hurt your business than to help it. We'll look at the five general components involved in website design and making it successful for your business.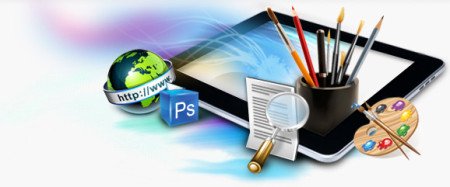 Key Elements of an Effective Website:
Appearance
Content
Functionality
Website Usability
Appearance
A site must be visually appealing to your audience, one that is polished and professional. Remember, this website is a reflection of your company, your products and services offered. Your website may be the fist, and possibly only impression a potential customer receives of your company.
A visually attractive website is far more likely to generate a positive impression and keep visitors on your site once they arrive. As both large and small businesses continue to populate the web, your challenge is to attract and keep users' attention. Here are some useful guidelines to developing an attractive website.
Good use of color. An appropriate color scheme will have about 2 or 3 primary colors that blend well and create a proper mood or tone for your business.
Text that is easily read. Use fonts that are easy to read and are found on most of today's computer systems. Keep font sizes large enough for people to read, but not too big for it to become overwhelming.
Meaningful graphics. Graphics are important, as they lend visual variety and appeal to an otherwise boring page of text. However, don't overload any one page with more than 3 or 4 images.
Quality photography. A simple way to increase visual appeal is to use high quality photos photography. High quality product images are especially important for online retailers.
Simplicity. Keep your website simple and allow for adequate spacing. Don't overload your site with overly complex design, animation, or other effects just to impress your viewers.
Content
Along with style, your website must also have substance. It's important to remember that your audience is visiting your page looking for helpful information to make a decision, so the website should be informative and relevant.
Here are more guidelines to achieve this:
Short and organized copy. Clearly label topics and break your text into small paragraphs. Don't bore or overwhelm your visitors with lengthy texts.
Update your content regularly. No one likes to read the same thing over and over again — Dead or static content will not bring visitors back to your site!
Speak to your visitors. Use the word you as much as possible.
Consider professional help. Unless you're an especially good writer, consider using a professional to write or edit your text content.
What about the glitz?. Flashy graphics are animation are tempting, and can possibly create a positive impact on the user's experience, but don't overuse them.
Functionality
Every single component of your website should work quickly and correctly. Poorly constructed components will only leave your visitors frustrated and more likely to leave the site. Across the spectrum, everything should work as expected, including hyperlinks, contact forms, site search, etc. You don't want to be remembered for typos, incorrect grammar, or misspellings as they are unforgivable on a website.
Usability
A critical, yet often overlooked component of a successful website is its degree of usability. Your website must be easy to read and navigate for all visitors.
Guidelines:
Simplicity. The best way to keep visitors glued to your website is through valuable content, good organization and attractive design. Keep your site simple and well organized.
Fast-loading pages. A page should load in 20 seconds or less — at more than that, you'll risk losing about half of your potential customers.
Minimal scroll. This is important to consider for your website's home page. Create links from the main page to read more about a certain topic.
Consistent layout. Site layout if extremely important for usability. Use a consistent layout and repeat certain elements throughout the site.
Prominent, logical navigation. Place your menu items at the top of your site. Limit your menu items to 10 or fewer. Don't forget that your visitors are in a hurry and don't make them hunt for information.
Search Engine Optimization (SEO)
There are hundreds of guidelines for effective search engine optimization, and we're not going to cover them all. For starters, follow these simple rules:
Use your important keywords frequently and appropriately in your copy.
Leverage your links — make them descriptive and use your keywords in the link text.
Include plenty of written content in HTML format. Don't use Flash or JavaScript for your navigational items.
Although we've barely scratched the surface of what makes a website most effective, by following these simple guidelines, you will be going in the right direction. Let's talk about the potential your company's website has with us…we'd love to hear from you!