---
E-commerce Web Design: 3 Tips To Get The Sale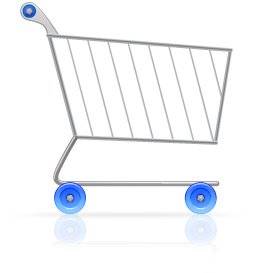 There is no doubt that e-commerce websites have their own set of rules.  The fact there is one defined goal for the website, to make a sale, adds a stronger focus to the website.
If you are considering launching an e-commerce website or about to redesign your website, keep these e-commerce web design tips handy.
1.  Keep It Simple
You have a simple goal and that's to sell.  Make sure your navigation is easy to use and make multiple paths to your "add to cart" pages.  Simple and redundant navigation is the best thing any website can do.  We try to create as many, easy to use funnels to get to product info and purchase.  These navigation items should be your main navigation bar, internal links in content, bread crumb navigation, a product search and site map at minimum. Yes, all of those are basics to a good site.
2. Seeing Is Believing
Most e-commerce purchases are visual.  If you are selling any product that a user needs to have visual trust in, do what you can to have the best photos or graphics of that product.  Many sites loose customers because of poor photos of their product for sale. Some of the things you can do to stand out and ear trust are have photos with enlarge options, alternate shots of different angles and zoomed in photos of product detail elements.  Don't let your photos kill the sale, let them win it.
3. Answer The Details
Organizing  and displaying the details of your product are a must.  Having "answers" on your product detail pages that clarify measurements, specifications, materials, uses, options and more will get you more sales.  When users can't find that one last detail to make a purchase, they'll jump to find another site that answers their need.
These 3 e-commerce web design tips are just the start to a succesful website selling online.  If you can be the best resource by having an easy to use website, with better product photos and endless details … you'll find yourself with the sales you desire.