---
Getting Started with Local Search Engine Optimization (SEO)
Why is local SEO important? Let's start by defining what local SEO is exactly. Local search engine optimization (SEO) is a specialized kind of online marketing that increases visibility for businesses interested in ranking for geographically-related keywords. In other words, when a customer types in your business type (product or service) and your local area (city, state, or zip code) you want your business listing and website to pop up as high as possible in the search results.
If people are searching for your service in your area, you need to be a prominent search result. If not, you are losing out on quality business opportunities. These users are searching for something they need and telling you where they need it.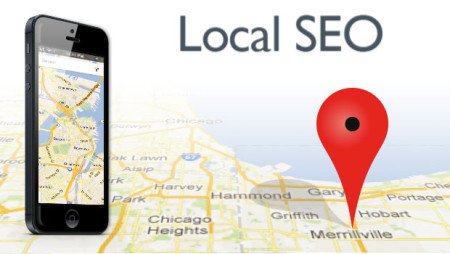 Local search engine optimization (SEO) is not any different from regular SEO. It can be just as time consuming and in some cases even more competitive. The same guidelines apply for local SEO that do for regular SEO: relevant content and quality links back to your website. Though similar, the tactics for implementing local SEO are slightly different in some areas of search engine marketing.
A great first step is to get started with Google Places for Business. Here you can get a free account and watch some training videos to learn more about the benefits of local SEO and Google Places.
Google has a lot of great tools that can benefit your business, including power tools that track actions, clicks for more information on maps, driving directions, and even impressions (how many times users saw your business listing as a local search result.) You can even add images, videos, promotions, coupons, and more. It will be important to get ratings and referrals from your customers on your Google Places page as well.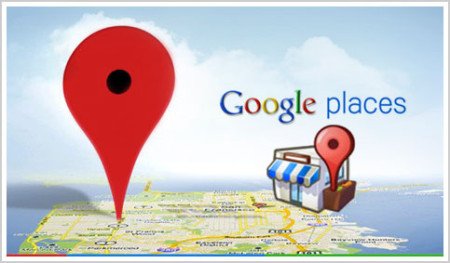 Google, being the search engine powerhouse on the web, should be your first stop on the local SEO train, but do not forget to at least claim your business at Yahoo! Local and Bing Local.
It will be important to figure out if you're listed locally in search engines right now. One easy way to do this is to type in your type of business and local area and see what results you get. For example, if you're a hair salon in Northeast Minneapolis, type "hair salon Northeast Minneapolis" and see what results you get.
As you hover over the local results, the company information changes on the right side of Google. You'll quickly get a feeling of how well your local meta data has been optimized by the amount of data available, such as photos, videos, reviews, and more.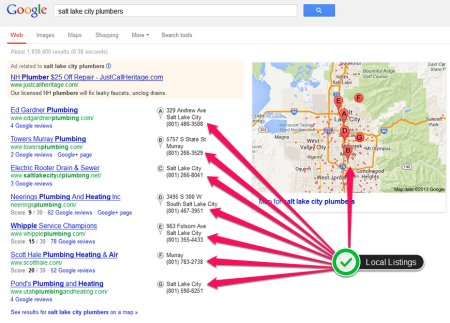 When setting up your Google Places for Business page you can select from a list of categories that best describe your business. Before you do, make sure to also review the competition. Check to see where the top listings are listing theirs. You can add up to five categories to describe your business. Once you start typing, the Google Places categories system will display related categories.
Continue to add as much information as possible, including your hours of operation, payment types accepted, email address, phone number, URL/web address, photos, videos, and coupons. It's all there—try to fill out each filed if it's appropriate. If you have videos or other images related to your products or services use them—You can include up to ten pictures and five videos. Visual content is a major selling point.
Getting Listed in Local Directories
It is important to have control of your listing in as many local directories as possible. If you do not at least claim your business on all of the major players' directories, someone else could. You need to have control of those listings so that you can steer the conversation when people start talking about your business on those networks.
Powerful citations from local business directories like Yelp and Merchant Circle are a good start. Below is a list of local SEO resources to help you on the quest to claiming and optimizing as many local directories as possible:
Be sure that all of your business and contact information is correct, and keep the formatting consistent for all of your business locations.
There are a lot of factors that go into earning a top ranking within local search. Reviews, citations, and links are key components to climbing up the ranks. Don't be afraid to ask for reviews. Offer special incentives and discounts for return visits to your office. Add a postcard or business card to your office invoice mailings, asking your customers to review the visit and talk about the experience.
Spamming is a big no-no. Do not request reviews by asking all your friends to review you in a week. Use an ethical business approach—and get references from BBB.org, your city's chamber of commerce, and other top local directories.
You can also experiment with pay-per-click local search marketing campaigns to target your local area via Google Maps. This combined with solid SEO strategies from global to local, can increase results in traffic and niche market targeting.
If you are looking for local directors, here are some resources that can help you with the process:
There are several niche marketplaces you should investigate as well, but only if they relate to your specific business.
Find directories that are relevant to your operations. If you own a hair salon, you do not want to be focusing on listings on a local real estate directory.
Google Places is where you should start, but do not stop there. Take time each week to register and optimize your business listing for a few local business directories. Even if you do one a week, that's 52 new directories that your business has been claimed and optimized in each year.
You should also take some time to setup and optimize your business's social media networks like Facebook, Google+, and Twitter. Even if you feel that you will not use these now, it is important to claim them for your business so someone else doesn't. Down the road you will need to start using them to have success online.
Give us a call if you have any questions. We are here to help.