---
How SEO and Inbound Marketing Can Grow Your B2B Marketing Performance
Call it organic marketing, call it inbound marketing or even content marketing — the practice of creating useful information to generate demand and attract an audience of buyers vs. buying ads to push messages out to them is one of the highest impact, low cost approaches to Internet marketing a business can take.
The practice of optimizing content for better search visibility goes hand in hand with the broader approach of inbound marketing. SEO (Search Engine Optimization) best practices can be applied to content across the entire sales cycle to surface brand content during awareness, consideration and purchase behaviors as well as after the transaction to reinforce retention and advocacy goals.
While SEO has evolved along with the changes search engines continue to make, it's still full of opportunities. For example, is the practice of creating great content and media only to rely on paid amplification for exposure — ignoring the value that natural search brings to the visibility of content. Lee Odden, blog writer for TopRank.com, a website on all things Internet marketing, discusses how SEO and inbound marketing can grow your B2B marketing performance.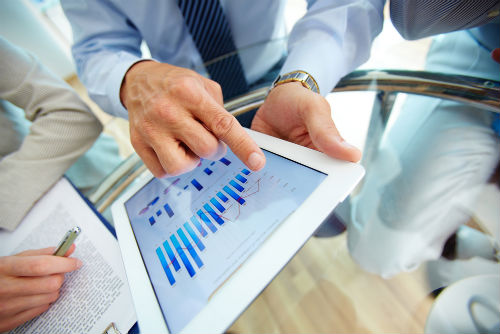 The only thing worse than no SEO is "All SEO"
The down side of only seeing Internet marketing opportunities through the eyes of search engine optimization creates situations where the mighty keywords take precedence over customer engagement and conversions. Using SEO as the sole determinant for content inspiration and promotion is "limiting" to say the least.
What are some of the best practices for SEO and Inbound Marketing?
Like any marketing program, best practices for inbound marketing and SEO begin with objectives, an understanding of the target customer and a marketing plan with tactical mix. Defining key performance indicators that track progress as well as metrics that will determine program success are also good practices.
Where a lot of marketers fail with inbound marketing efforts is to view content solely as a link building tactic for SEO. Or they see content as something that only matters for search engine rankings and not something that can pull customers through from awareness to consideration to purchase.
Inbound relies on content to attract, engage and convert new customers that are actively seeking solutions. Marketers that understand how customers discover information on the web can effectively plan content around topics buyers want information on. Keyword research around those topics will aid in the optimization of the content so it can be found through search.
Best practices for SEO is a combination of technical readiness of a website, optimized content and links. Factors such as page loading speed, authorship and structured data can improve different aspects of search marketing performance as well. Creating useful information that is optimized for the things buyers are looking for is another good practice. Actively promoting content will attract links from other websites and social networks, driving traffic and serving as signals that can be very powerful for reach marketing visibility.
What are some of the things B2B marketers need to consider as they plot their inbound and SEO strategies going forward?
For B2B marketers and longer sales cycle, content that fuels the buyer journey is important and distinctly different than B2C. What B2B marketers need to consider is for their content to be both informative and entertaining. Competition for time and attention is fierce with the rise of content marketing, so it's important for brands to become more creative and tap into the "human" side of B2B in order to stand out.
At Five Technology, we're here to help with your B2B Internet marketing and SEO strategies. Let's talk if you'd like to get started!
Read the full article by Lee Odden.