---
Is PPC or SEO Better for Driving Traffic to Your Website?
Build it and they will come, right? Anyone who owns and manages a website understands that this is rarely the case. When it comes to driving traffic to your website, there are at least two major options: PPC (pay-per-click marketing) and SEO (search engine optimization).
For those who don't know what PPC is, it refers to paying for traffic via advertising programs such as Google AdWords. Programs like these enable you to display ads in search results within the sponsored results section. SEO, on the other hand, refers to specific actions you take within your own site to naturally increase your visibility and ranking in search results.
Which is best for your website? Should you be doing both?
Rand Fishkin, founder of the online marketing firm, Moz, discusses the pros and cons behind both strategies.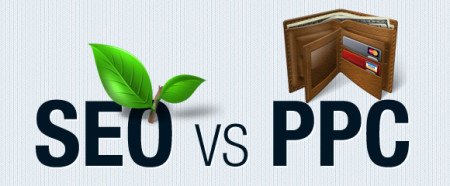 PPC
Pay-per-click is very fast. As soon as you start buying AdWords, Google immediately implements them, which drives more traffic to your website, and Google makes money.
PPC has been around for a long time — It's not easy to enter it and expect to earn a ton of money from the get-go. Unless you have an extremely high margin business where you don't have a ton of competition in your industry, PPC will be challenging to really succeed at it.
SEO
Fishkin states that SEO can be company changing, but only if you're able to get a strong audience behind you and earn the press of awareness and attention. For example, the company SurveyMonkey.com succeeded back in 2005 when it was created because a lot of people were searching for online survey creations on the Internet. Because they had a model in which all the surveys that got embedded pointed back to Survey Monkey, they managed to gain very high rankings, and were able to change the trajectory of their business.
Fishkin states that it's good for your company to have a balanced mixture of the two when implementing your content marketing on the web. However, PPC may be a bit more tricky to tackle, especially if your company is in a more competitive industry. SEO is a great way to draw visibility to your brand by using certain keywords that are relevant to your company's objective/purpose.
Our philosophy has always been that SEO is a must for every website eager to succeed online, and paid search marketing like PPC should supplement your organic efforts. Both of these are needed for success, it's more about the balancing act to find the right mix that allows your business to succeed.
If you have further questions or if you'd like us to enhance your website and its online presence, let's talk and we'll help you take the next step with your company's online marketing!
Reach the article and watch the video by Rand Fishkin.