---
Logo Design With A Drop Of Creativity
Our latest creative work is a logo design for Excel Mechanical of Watertown, Minnesota. Excel is into making the world of water treatment, plumbing and other mechanical services a better one.
Here is the new logo design.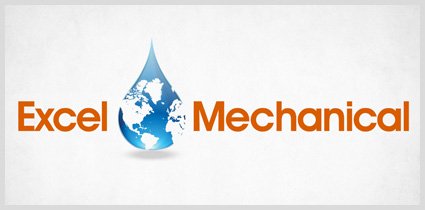 We're excited to have worked with Excel Mechanical on a new image for their brand and we're moving on to redesigning their website next. You can even give them a follow on Twitter, @excelmech.
Here are some other posts from our past logo design work as well, we currently have 2 other logo designs in the works for clients. Stay tuned!