---
Minnesota Search Marketers Unite: MNsem's First Event

All it took was three search fanatics and a few ideas over beers to form the Minnesota Search Engine Marketing Association.  That trio of search marketers was Clint Danks, James Svoboda, Lisa Raehsler who formed MNsem, hit the social channels and put together the groups first event that took place last night at FRWD.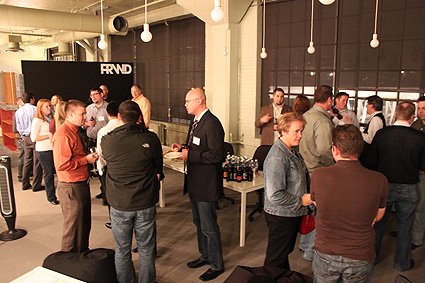 The Beginning of Something Great?
When James hollered at me about MNsem launching, my reaction was "Finally!".  There are so many great search minds in the Twin Cities as well as those with a desire to learn more on search, let's find a way to get together.
My thoughts and hopes for MNsem:
Lots of sharing, open to all interested
Hit all the aspects of search: local, PPC, organic and on and on
Education, workshops, structured topics
Improve our industry's visibility
Have fun!
Event one was great.  I caught up with familiar friends and faces and connected with a ton of great new people.  I think close to 50 attended.
Connect with MNsem on Twitter:  @MNsem or on LinkedIn
Here are some more photos from the night.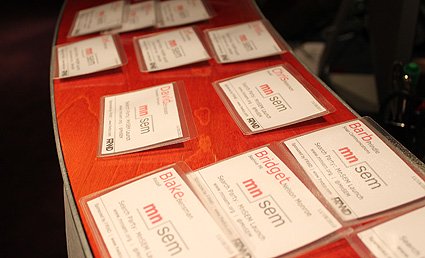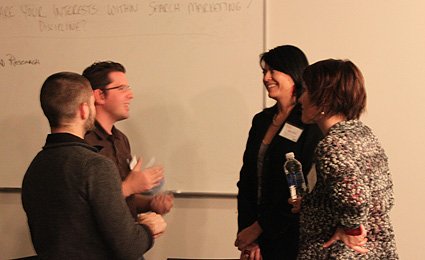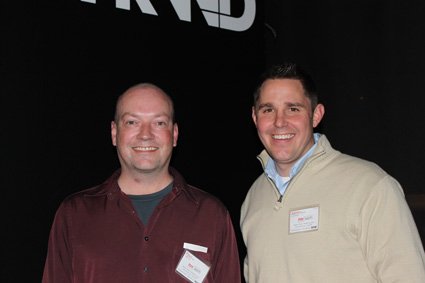 Paul Jahn and I, great friend & local search guru.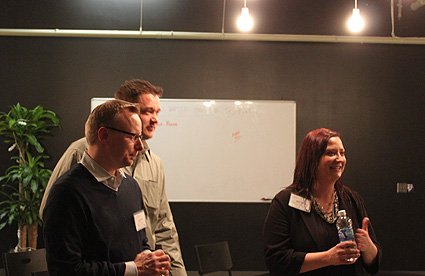 James, Clint & Lisa address the crowd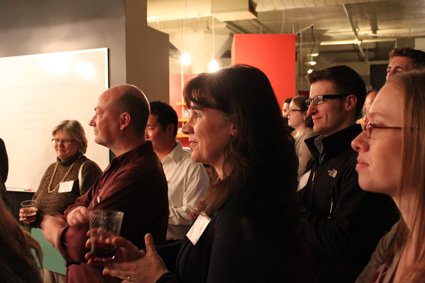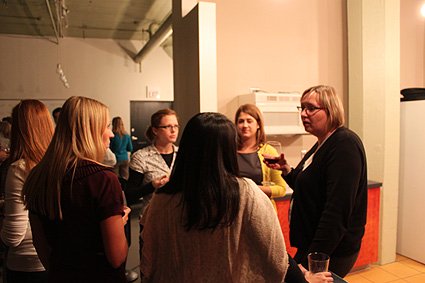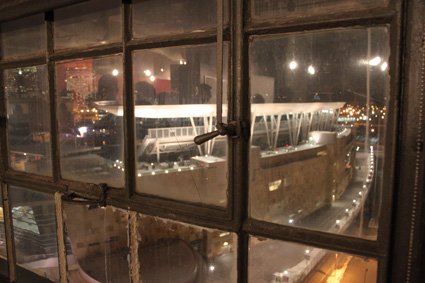 FRWD has a great view of Target Field from their 11th floor offices