---
Mobile Marketing & Technology Has Its Day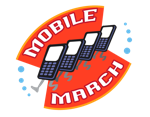 Mobile March was a first time event held in Minneapolis on March 27th. The event was a day long focus on mobile, offering multiple sessions on mobile marketing, technology, development, apps and more.
It's no secret the continued rise of mobile in every aspect. In many ways it is the new darling in marketing, and has the touch of "the Internet 10 years ago". Challenges, opportunities and ideas all coming together in this unknown but rapidly evolving space.
Five Technology developer Travis Neiderhiser and myself managed to cover both the business/marketing and development sessions of the event. The mobile development side offered technical insight, code basics and overall approach for the iPhone, Android, and BlackBerry.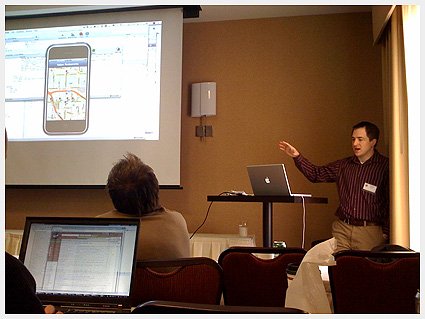 iPhone app development session with Aaron Kardell
The business track offered great looks into consumer mobile objectives, marketing integration and even the types of consumers and their behaviors by mobile device. On the strategy end of things the thoughts were very general, but that's what you get with a young medium I guess.
My two favorite sessions of the day were the development session (pic above) that walked through developing an iPhone app and the creative show and tell provided by Jamey Erickson of Seventhsin. Jamey's firm has handled mobile projects for the likes of JC Penny's and others and he shared some great mobile projects and led an open discussion.
It was a solid first time event and it was great to focus on strictly mobile. Both Travis and I were hoping for a bit more discussion on mobile web design, but hopefully that will happen at future events.