---
Mobile Web Design, Mobile Marketing & Nabbit's Mobile Tagging Service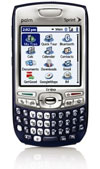 Feeling mobile? You need to be. The mobile web is continuing to grow, fueled by iPhones, Treos and Blackberrys in the hands of users that need the Internet in the palm of their hand. I'm sure you need no convincing that with over 3 Billion cell/mobile phones in the world, we are only moving forward with what we access on them and how. Here is just a glimpse on the mobile web design and marketing front. I'm sure I'll be diving further into these on their own in the future.
+ Mobile Web Design
As a small business, maybe you have given little or no thought to this point on your website on a mobile device. Just as you might have eased into this whole Internet thing, you should probably start dipping your toe in the water here. It is very easy to start small with mobile web design. I recommend putting together just one "mobile friendly" page on your website that delivers the type of information a user might be most interested in when accessing your info from their mobile phone. Consider these areas:
Mobile Devices
Many different devices, features
Mostly small screens, no room for big graphics
Code with standards of W3C, xHTML
Mobile Content
Little or no graphics
Consider users want specifics, they are not browsing
Display content like location, directions, hours, main services/products
My Mobile Web Recommendations

Build a mobile friendly page at yourdomain.com/m
Examples of using a /m directory or sub domain:
Google.com/m or m.bestbuy.com
Make your customers/users aware your mobile page exists
Start small, track and make adjustments
Yes, there is a lot to consider in the mobile web design arena, but there is a better grasp on it now then 2 years ago and it will only improve. At Five, we are working on getting a /m page up to show as an example, so stay tuned. I also think we are not far off from designing a mobile page or section as a standard when creating new web projects.
+ Mobile Marketing
The ability for users to search on their mobile phone will also expand. With search engines refining their display, content and offering in the mobile web, there will be new and different opportunities. The same way Google Maps or Yahoo Local change up their algorithm for local search, mobile search has it's own formula. The search engine results for Google mobile display only 6 results on page one. You also have to consider Google 411 and other local mobile search services.
The limitation of visual banners and ads on mobile devices will make search and link advertising the mobile marketing methods of choice for now, but who know what the future will hold … but speaking of the future, this next service is attacking it.
+ Nabbit.com, A Mobile Marketing & Tagging Service
Have you ever heard an ad on the radio and wanted to remember to call that company, or wanted a reminder buy that new song on iTunes when you returned home? Nabbit is a service that enables radio, Internet and mobile to connect to give you the ability to tag content.
Bringing Media Together
For me the beauty of Nabbit is the connection of various mediums, all for the benefit of the user. Signing up for Nabbit is quick and easy, you then set the stations you listen to, then you use your phone after a quick download to tag songs or ads. When you "nabb" a favorite song or an advertisement, it pushes the details back to your web account for you to review later and can send you a reminder to your email that you added to your playlist.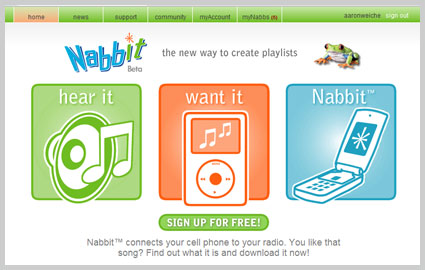 Marketers have to love the features Nabbit offers from coupons and callback features to significantly add to their radio ads. The songs you nabb give you options to buy and download from your favorite online store/service. Very cool.
As you can read above, there is a lot going on and advancing in mobile web. The good news is there are many small ways you can start to explore your capabilities and options. The worst thing to do at this point is to ignore it.