---
Searching For A Seminar: Great SEO & Local Search Events This Fall
If you are near Minnesota or Colorado you have the opportunity to take in some great search engine optimization and local search knowledge with two great search seminars scheduled.  I'm excited to be speaking at both of them and hope you make it out, learn and say hello!
MIMA Summit 2010 – September 27th & 28th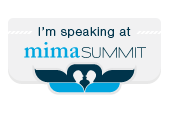 The Minnesota Interactive Marketing Association's annual Summit is an event to be reckoned with.  I'm excited to be presenting a session on Small Business SEO On A Shoestring Tuesday morning.
I'm humbled to be part of a speaking line-up that includes Gary Vaynerchuk, Chris Silver Smith, Jeff Sauer and some other talented Internet minds I enjoy and learn from often.
Local University Denver – October 21st

You won't find a better small business Internet marketing seminar for the money than GetListed.org's Local U series. The same as the  Minneapolis Local U event earlier this year, I'll be heading the session on Intro to Search Engines.  Covering local search from many angles as well as social media and SEO, this event is the best in pure information and best practices.
Don't miss out on speakers David Mihm, Ed Reese, Mike Blumenthal, Mary Bowling and Matt McGee.  Sign-up and use promo code five2010 to get $40 off the ticket, it's just $89 for the 1/2 day session!  Go ahead and sign-up.