---
The Offline Marketing Of Looking Good
It's right up our alley to produce high end web designs for our clients, but what about our offline image and marketing? I decided it was time to get some Five Technology apparel to keep us looking good offline for client meetings, events and so forth. We worked with Peggy Jindra and Great Garments Plus, a promotional products and apparel company out of Rogers, MN. Peggy and her staff did a fabulous job in helping us pick out the right product lines, quality and colors.
The top photo is of our blue golf shirts, we also have black. The lower picture is of a jacket and Flex Fit hat.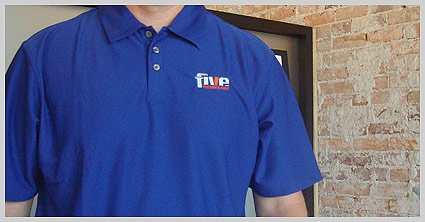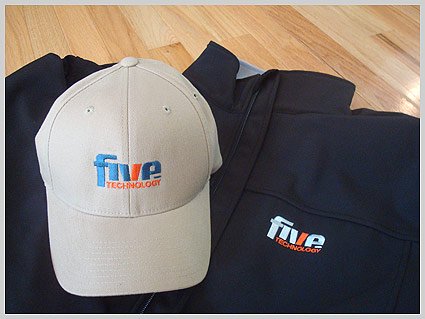 So if you see us on the street with our fresh gear on, just holler at us, we like the attention.