---
Web Design Feedback: The Consumer Called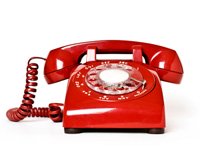 I had something happen this morning that has never happened in the 10+ years I've been designing and developing websites.
I received a call from the client, of our client, to let us know how impressed and satisfied she was with their website.  Again, it wasn't our client … it was the end-user of the website, a general consumer.
Wow. Of course this is one person's opinion, but the fact they took the time to locate that we had designed the site and then picked up the phone to let us know their happiness is just plain cool.
Her name was Pam and she sure made our day start off great in the Five office.
Pam let me know that the combination of visual elegance and how easy the website was to use and navigate made her want to call and thank us.  The website she's referring to is Simonson's Salon & Spa, which we redesigned earlier this year.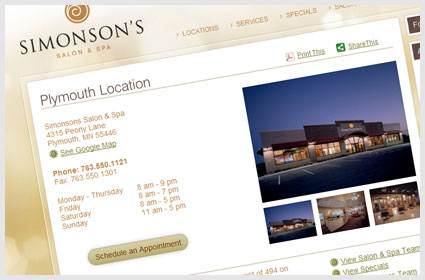 With the end goal of our web designs always being user satisfaction, it was great to get a first hand account of this.
Sure analytics, conversions and all that user data goodness can let you know it's a job well done, but having Pam take the time to call you is rock solid.