---
Web Design Project: FiberStock
Horses, bison and cows, oh my!  Our latest web design project is a redesign for FiberStock Inc. that produces fiberglass horses, other animals and custom fiberglass statues.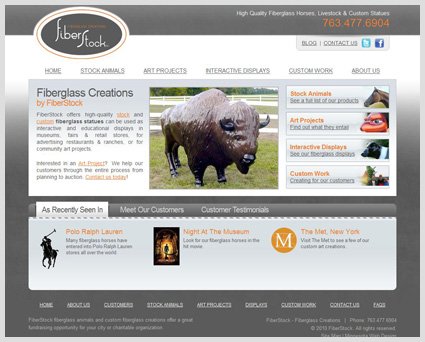 A Web Redesign 10 Years Later
It's a little crazy for me to even type this, but I designed FiberStock's first website over 10 years ago.  While the old site lacked in design compared to today's web design capabilities, it's SEO trust continued to bring leads and business.
Although it was hard to change something that was working, they knew they needed to show more of their success, talent, offering and city art projects with a new website design.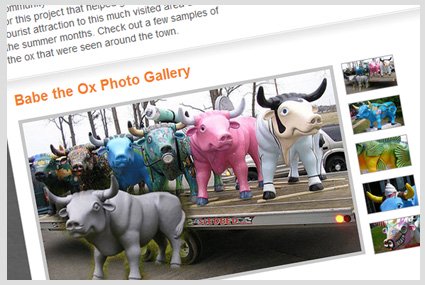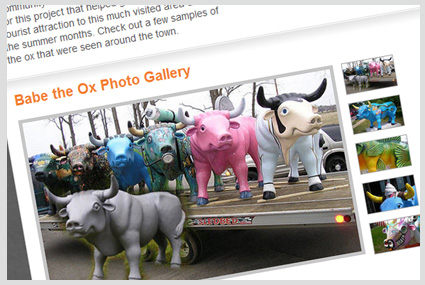 FiberStock can create darn near any type of statue out of fiberglass and their work has been in movies, national museums, malls, universities and more.
Web Redesign Project Components
Custom web redesign
Built on our CMS for complete content management
Photo and project galleries
SEO friendly build and content optimization
Custom blog with WordPress
Two things really stand out to me from this project.  The first is the opportunity to work with a client and their business for over 10 years, the second is that building a website the right way can lead to a REALLY long shelf life, no matter the design style.  Results win out.
View the website: http://www.fiberstock.com