---
Web Design Project: West Real Estate Of Minneapolis
Five is excited to showcase our latest web design project for West Real Estate. West is a Minneapolis, MN based commercial real estate firm that focuses on the development and investment side of the business.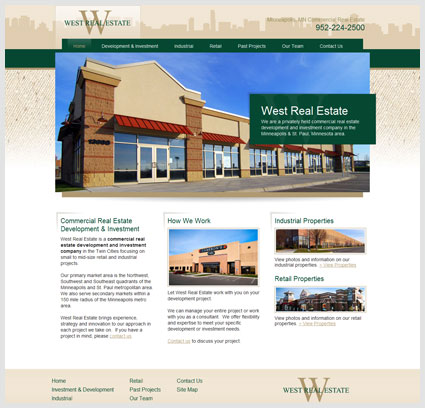 Showcasing The Work Of A Commercial Real Estate Firm
In just about any line of business, Five works to find the best ways to provide case studies and real world examples to feature on a company's website. West's website has specific pages to view both their industrial properties and retail properties.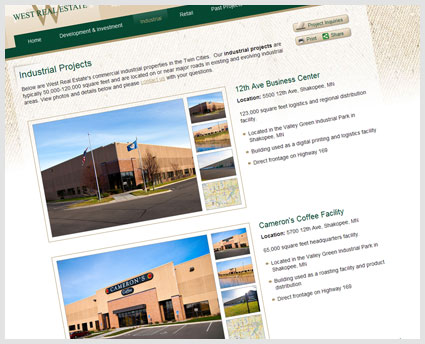 The West Real Estate sections feature a photo gallery per project, location map, details about the property and the ability to print, share via email, share via social media and bookmark.
Recap Of This Web Design Project
Here is what Five Technology provided for this website project:
Photography of all commercial properties
SEO friendly web design
Web content creation
Property feature, photo gallery & details
The West Real Estate web design project turned out just like their commercial real estate projects, valuable and professional.
Visit the website: http://www.westreinc.com