---
Web Design Recap: Rosen Properties Gets A New Home
Today's real estate market has a lot of sellers asking real estate professionals "can you sell my home fast?".  Rosen Properties is a Minnesota real estate service that provides home buying, selling and renting services in the Twin Cities area.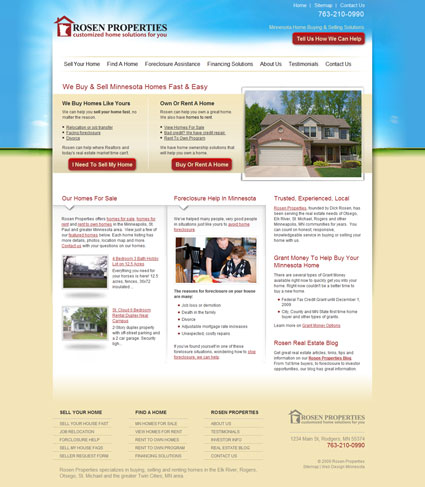 An Improved Website Across The Board
Rosen Properties had been using a real estate website solution for some time that lacked in many areas.  While it did provide Rosen a presence online it didn't have enough value to bring in new customers.  Five's web design and Internet marketing skills went to work on:
Web redesign to improve consumer trust and 1st impression
Improve navigation and usability
Improve search engine optimization and ongoing SEO
Easy to update website powered by the SMC
Added a blog to improve SEO and communication
Stronger tools to market homes for sale, rent and rent to own
Web analytics and goal tracking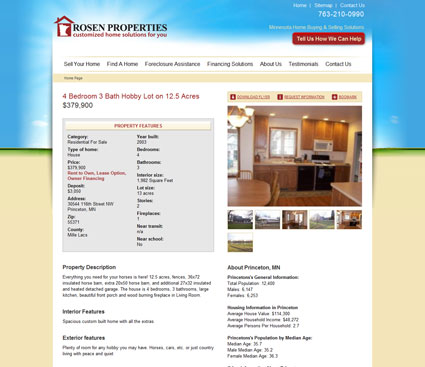 The end result is a well rounded web design and web platform that Rosen can continue to build upon.  In this market where people need foreclosure assistance, credit re-building, rent to own options and a faster way to sell a home, Rosen Properties brings a ton of options.
Make sure you check out the new website:  www.RosenProp.com