---
Web Project Roundup: Forward Technology & Calbrandt
Bring your lunch pale for two new working class websites designed by Five Technology. Both sites are redesigns and we were trusted to improve design, usability, and SEO.
Website redesigns have a special set of challenges. New and old visitors alike must be able to quickly find the information they need. The trust that the previous website has must be maintained while improvement is expected at the same time. It is a challenge the crew at Five Technology gladly accept.
Forward Technology
First up we have Forward Technology from Cokato Minnesota. Forward Technology specializes in manufacturing plastic welders, automation & robotics, and precision cleaning just to name a few.
Visit: http://www.forwardtech.com/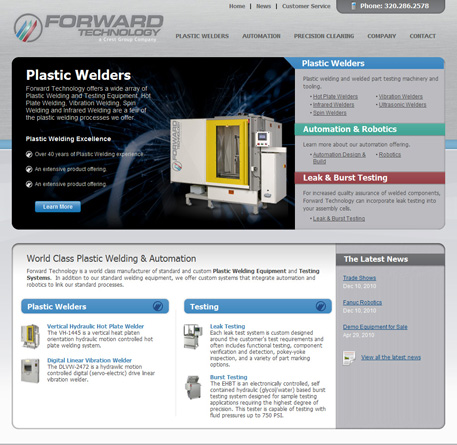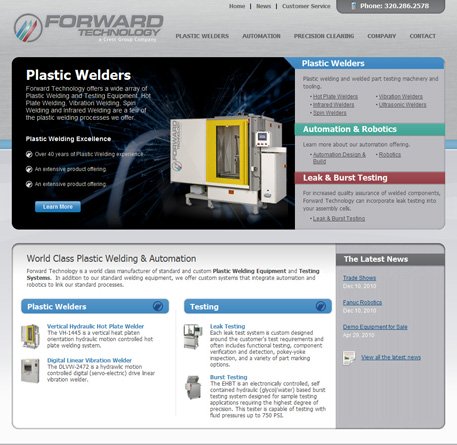 Calbrandt
Next is Calbrandt from Delano Minnesota. Calbrandt has manufactured railcar movers, railcar gate openers, and railcar retarders since 1980. All equipment is made in the USA.
Visit: http://www.calbrandt.com/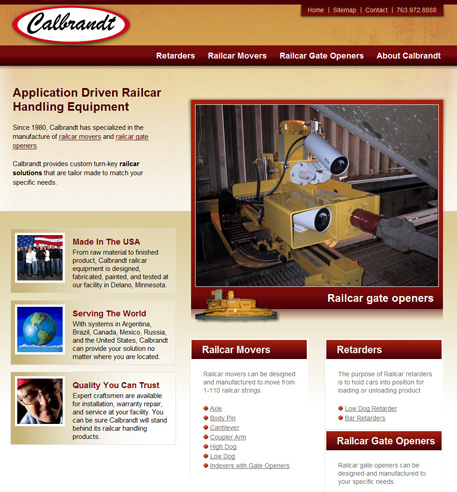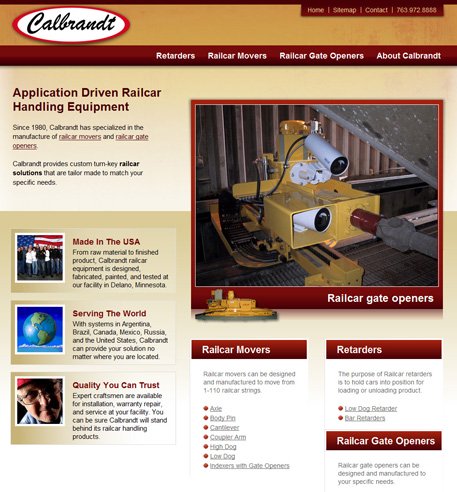 Visit: http://www.calbrandt.com/ and http://www.forwardtech.com/