---
Website Design Gets New Print Design: The Five Technology Brochure
It feels like a major accomplishment and it was.  Five Technology finally has print material! Thanks to some great collaboration with @shelleyp (Thank you Shelley!), the Five Tech brochure is alive.  It's no easy task for a web design and online marketing crew to move our services and offering to a traditional media format.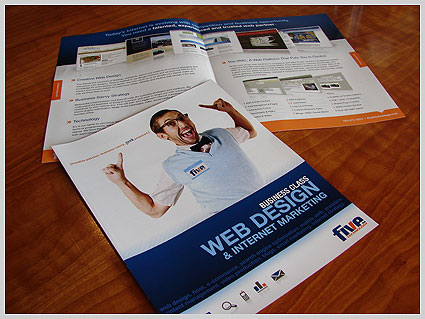 We decided to embrace the perception of web geeks and show that we have some great personality with the cover.  We truly are creative, business savvy and geek powered.  Anything to get people to open it right?
The inside panels and back cover our web design, portfolio, content management system and Internet marketing offering.  This brochure will serve as an intro piece, leave behind and a few other uses that will surface.
We can now cross one more item off our never ending list!