---
Why User Generated Content is the Holy Grail of eCommerce
It's no lie that there are many benefits of using content as a strategy to grow, engage and convert visitors into loyal customers. However, eCommerce companies don't seem to be focused on a content strategy? Why is that? Because it can be very difficult. Unlike tactics such as keywords, PPC, or back linking, great content cannot be gained merely with a budget. Even if you try to outsource content to an agency, the reality is that no one understands your business and your customer like you do. This leaves your eCommerce company, with another task on the to-do list.
However, there is a secret. Tom Schwab, column writer for HubSpot.com tells us that your customers are the best eCommerce content enginges. They understand your company, your products, and your customers better than you do. Here's some reasons Schwab provides as to why your customers are the Holy Grail of content: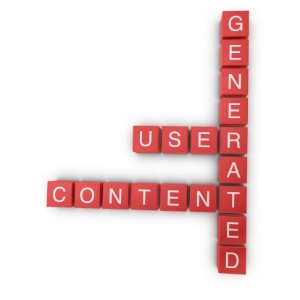 Customers Know the Customer
Too often you are the worst person to write your own blog or copy. As sellers and marketers, we find it easy to speak in jargon and other terms that may be confusing to your audience. But your current customers see your company through the same eyes as your future customers. Each feedback is a story that, if targeted, can connect with an individual buyer persona.
Customers are Trusted
When you walk into a store, who do you trust more: Another shopper or the person working behind the counter? Having someone "on your side" provides an affinity that no sales copy can overcome. Even more persuasive is when the conversations take place off your premises. Recommendations and comments on social media sites have a great influence on buyer behavior.
Customers are Creative
Expanding the number of people contributing expands the creativity. While some contributions may not fit the brand guidelines for being presented on your site, most will encourage others to try new ideas and further their creativity.
Customers are Scalable
The amount of customer-driven content on your site is a factor of how many customers you have and what percentage of them are sharing and creating content. And both factors can be improved with time. As your company grows, the customer base should also. More importantly, reaching out to customer and encouraging them to contribute will have the quickest and most lasting impact on your ability to produce an abundance of content.
Customers are Passionate
Avid customers are more engaged and passionate about a product or brand. If they are passionate enough about it, they will make posts comments about your product to inform others.
As content continues to engage visitors and help them become customers, it is important for eCommerce companies to produce and curate the information for their ideal customers are searching for. Tapping into the customer to provide user generated content will provide rich, scalable, and affordable source of information that both customers and search engines will love.
If you'd like assistance with your content marketing strategy and  eCommerce website, let's chat!
Read the full article by Tom Schwab.