---
Why Your Website Will Never Be Finished
We've got some news for you: Your company's website will never be finished. If you believe you are completely finished with your website, then perhaps you're not doing all you should with it. And this adds up to some good news because if you're constantly updating your company's site, you'll develop an advantage over your competitors who aren't.
Here are three reasons why you should never stop improving your website:
Website design trends are constantly evolving.
Your users' preferences and expectations are always changing.
Search engine optimization (SEO) needs constant attention.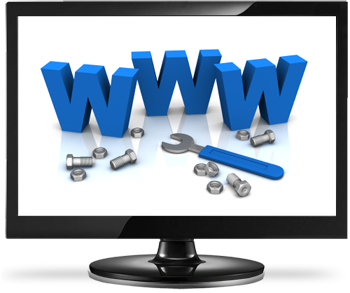 Website Design Trends are Evolving
Compare websites designed within the past few months with those designed just a few years ago, and you'll notice some differences. Design trends can sometime be mere fads, but often they are driven by changes in technology. Two modern trends in website design are flat designs and responsive design.
Proponents of flat design usually favors simplicity, clean lines, bold colors and a focus on content and usability. Flat designs also means cleaner code, faster-loading pages (good for SEO) and greater adaptability, which factors into the next trend.
Responsive web design means that a site responds to the various sizes of screens that people use to view websites. Today someone might use the Internet and look at a site on a desktop computer, a tablet, or a smartphone, which come in different sizes.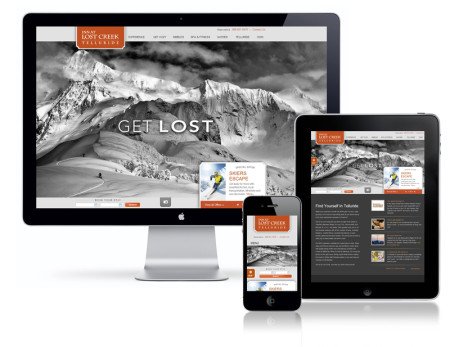 Years ago, most companies had either a separate mobile site that would be displayed for users on a tablet or smartphone and a full website that would only appear for desktop users. However, this strategy was less ideal because those websites were geared only toward two screen sizes. Responsive websites take into account all screen sizes and adjust to provide an optimal experience for every user. This leads to greater website-visitor retention. As a result, companies today are ditching the dedicated desktop and mobile sites in favor of a single, responsive web design.
Consumer Preferences are Changing
Customers expect something different from your website now than perhaps two or five years ago. When high-speed Internet became widely available, users started to anticipate rich content, such as high-resolution photography and HD videos. As desktop screens grew larger and wider, customers were seeking sites that would take full advantage of the additional real estate.
This year alone, the number of smartphone users worldwide is expected to reach over 1.75 billion. Today's consumers don't want to waste time searching the web on their smartphone. Everyone is busy and wants to get to the point as effectively as possible. Many companies have understood this to mean that content should be clear and concise.
However, not all consumers want webpages short on content. What they want is high-quality content that delivers real value. Whether the content your website is shorter or longer, make sure it's quality content.
Search Engine Optimization Rules
The purpose of SEO (Search Engine Optimization) is that, for example, if a company sells widgets and its website shows up as #1 in a Google search for the term "widgets", then viewers will be drawn to that corporate site. But it may not be the only company desiring to market widgets. Therefore, the company's task is to convince Google that when someone searches for widgets, any user at the company's website will find it especially appropriate for the search term. SEO isn't just a one time deal, rather, it's very ongoing. Here are some ongoing activities that companies can engage in to get good search engine rankings and drive traffic to their site:
Attract inbound links from high quality, relevant websites.
Create content that people enjoy reading and want to share.
Update the corporate website frequently with high quality content.
Keep up with design trends to make the website fresh and attractive.
Creating new content and attracting links can mean updating a blog, press section, or developing valuable informational resource sections such as tips, FAQs or articles. It's important for your company to become an expert in your field and engage in Internet marketing.
Your website should be constantly evolving to fit the needs of your business and your customers. This means that you need complete control of your website management, or at least be partnered with a company that does. Make sure that your website provider is going to be around for the long haul to not only support your website but to help you market it too. They should also provide you with access to the content management system, so that even if you don't have a lot of technical experience, you can make basic changes like adding a page, editing content, uploading images, etc.