---
Great Web Design & SEO Bring Exposure, Not Just Leads
The efforts and investment in your business having a well designed website that ranks well on Google, Bing and other search engines is mostly geared at generating leads and new business.  Consider that you also get a bleed of other benefits when your web design is solid and your site has search engine credibility.
4 Quarters Design & Build is a Five Tech client that witnessed this bleed first hand.  Their recently redesigned website earned them the opportunity to take part in a TV news story and gain valuable offline exposure for their business.
A recent deck collapse in the Twin Cities led the WCCO reporter to find a deck construction expert to contribute to their story.   A quick search on Google by the TV reporter and he had his expert, 4 Quarters owner Brian Jacobson.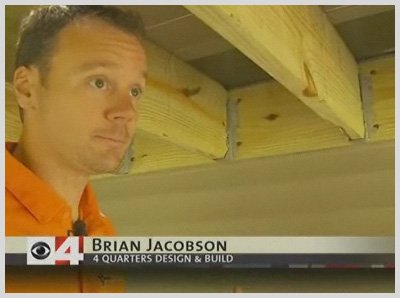 Building Credibility
It's easy to see that the key to a successful website and online marketing is credibility.  The right look and feel, helpful content and other elements all contribute to your website being viewed as a trusted resource.  That resource might be needed by a search engine or by a TV reporter, either way the benefits can be numerous.
Congrats to 4 Quarters and Brian on the air time, can we get your autograph?